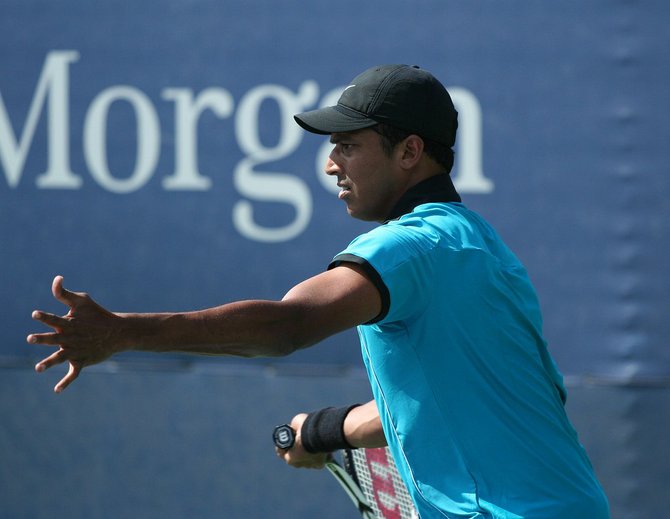 India Olympic tennis team member Mahesh Bhupathi played tennis at the University of Mississippi from 1994 to 1995. He earned All-American honors in both singles and doubles in 1995.
Bhupathi became the first Ole Miss Rebel to win an NCAA tennis title when he won the doubles title in 1995 with his doubles partner, Ali Hamadeh. Bhupathi and Hamadeh helped lead Ole Miss to the NCAA team tennis finals in 1995 and finished the season as the No. 1 ranked doubles team. Bhupathi finished as the third ranked singles player.
After being becoming the 1995 SEC Singles Champion and being named SEC Player of the Year, Bhupathi turned pro in the summer of 1995. He was also named Intercollegiate Tennis Association newcomer of the year in 1994.
Since turning pro, Bhupathi has won 50 titles--all in doubles--and won 11 grand slam titles. He has won grand slam titles at the Australian Open, French Open, Wimbledon, and US Open in both doubles and mixed doubles--teams consisting of a man and woman.
Bhupathi was inducted to the ITA Collegiate Hall of Fame in 2010. He has been ranked as high as No. 1 in doubles and is ranked 16th in the world.
Playing doubles in the Olympics for India, Bhupathi and his partner, Rohan Bopanna, won their opening match 2-1 over Max Mirnyi and Alexander Bury of Belarus. Bhupathi and Bopanna made it to the second round of men's doubles, where they lost 2-0 in a best of 3 match to the French doubles team of Richard Gasquet and Julien Benneteau.
NBC, MSNBC, CNBC, NBC Sports Network and Bravo are some of the television channels broadcasting Olympic coverage this year. Check your local listings for specific times.
Correction: An earlier version said on the first reference that Bhupathi plays for the U.S. He plays for India. We apologize for the error.
More like this story
More stories by this author