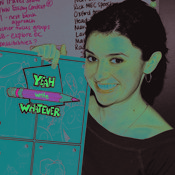 In response to the news that state Sen. Lydia Chassaniol was the "surprise speaker" at the recent Council of Conservative Citizens meeting in Jackson in June, Jackson playwright Beth Kander announced on Facebook that she will be hand delivering a letter —and flowers—to the senator.
"Rather than just post and rant, I really do plan a beyond-e-mail action response," Kander wrote on Facebook. "On my way to Oxford this weekend, I am going to deliver a letter and some flowers to Sen. Chassaniol. The letter is below. I'd love for it to be signed by as many folks as possible. If you comment on this or email me before Friday evening, I'll add your name to the letter. Let's not just rant - let's make a statement, in a kind (and even
generous!) way... that will hopefully be quite memorable."
Dear Sen. Lydia Chassaniol:
We were very disappointed to learn that you were the "surprise speaker" at the recent convention of the Council of Conservative Citizens in Jackson. It was quite an unpleasant surprise to us, to learn that one of our state senators would be a friend and ally to a group that so freely espouses hatred. You were elected to represent all your constituents, and all Mississippians ­ and we can assure you that the views of the CCC do NOT reflect the views of the majority of your constituents, or Mississippians.
We love our neighbors. We love our state, and want to elevate our state¹s reputation in the nation. We do not want to be seen as a backwards, regressive, racist state—and when our politicians hobnob with unapologetically racist, hate-mongering groups, it wounds us, our image, our reputation as a state.
Thus, we wanted to express our sorrow, and our profound disappointment. We wanted to let you know that this action did not go unnoticed, and will not go unmentioned; we must protest it, just as we must protest the hurtful ways of groups like the Council of Conservative Citizens. But we will not protest hate by spewing more hate; instead, we'll respond to this incident with the only things that will combat hate ­ honesty, information, and of course, love. So please accept these flowers; they are a symbol of acceptance ­ well, more accurately, celebration!
Why celebration? Because Mississippi is a vibrant, diverse state—and that's a fact that deserves not only acceptance, but also full-fledged embrace. You oversee TOURISM, and helped coin our new "Birthplace of American Music" slogan. So many of the highlights of Mississippi tourism are due to the musical, artistic, architectural, and cultural contributions of a VERY diverse group of Mississippians, past and present. How can we not celebrate our state¹s entire cultural heritage?
So please enjoy the flowers. Please share in our celebration of Mississippi¹s full, flourishing, multi-faceted cultural heritage. And please don¹t support any groups who would deny the true beauty of our whole community.
With love,
Beth Kander
See also:
Minister Blasts Mississippi Senator's Connections
Winona Senator was 'Surprise' CofCC Speaker
Guess Who's Coming To Jackson
Previous Comments
ID

149456

Comment

This is so brilliant--and so much in keeping with the idea of doing activism that's creative, activism that stands out. Somebody suggested that we do an action. My friends, this is an action. I added my signature to this on FB, and will reiterate here: Please add my name to the letter. And if you're reading this and share the sentiments Beth expressed so well here, please, folks, do the same.

Author

Tom Head

Date

2009-07-09T12:30:30-06:00
ID

149460

Comment

excellent, Ms. Kander. You make me proud. You are the real voice of Mississippi.

Author

Pops

Date

2009-07-09T12:45:51-06:00
ID

149461

Comment

Yay, Beth. SPEAK. ;-D People like the senator simply do not speak for us all. Let's tell the world.

Author

DonnaLadd

Date

2009-07-09T12:51:44-06:00
ID

149462

Comment

Well done, Beth. I'm skeptical about the effect on Senator Chassaniol, but it demonstrates to others that not all Mississippians are a bunch of backwoods, racist haters. Keep up the good work. If I can figure out how to add my name to the letter on FB, I'll do so.

Author

pigbodine

Date

2009-07-09T12:54:34-06:00
ID

149465

Comment

Beth, you can add my name to the letter. Kudos. Action. Not talk. I like it!

Author

Kamikaze

Date

2009-07-09T13:07:49-06:00
ID

149467

Comment

Beth, you are awesome. Please add my name to the letter!

Author

Deirdra Harris Glover

Date

2009-07-09T13:19:53-06:00
ID

149468

Comment

Thanks, y'all. And if you are NOT on Facebook, you can leave a comment here on the JFP site asking me to add your name to the note, and I'll check back here as well before signing all the names and heading to Winona. Again, thank you!

Author

BethIsadora

Date

2009-07-09T13:23:43-06:00
ID

149470

Comment

Put my name on there, too, Beth! Laurel Isbister and add a big fat picture of a heart on there, as well! flowers speak louder than words anyways love the letter

Author

Izzy

Date

2009-07-09T13:35:04-06:00
ID

149474

Comment

Great idea Beth. I'm sure my email was lost in the sea of deleted ones or directed automatically into the junk mail. So please add my name as well. Wayne Martin :-)

Author

WMartin

Date

2009-07-09T13:47:47-06:00
ID

149475

Comment

Beth, Please add my name to the letter. I admire you speaking out and doing something. I don't want to have to defend my home state to anyone any more. There are so many good things about Mississippi, but when others see something like this it takes us two steps back. Let's move forward- TOGETHER!

Author

chatterbox

Date

2009-07-09T13:49:43-06:00
ID

149476

Comment

Please add me too - Andi Agnew - love the idea. Just as there are all types of flowers to make a pretty bouquet, it takes all types of people to make the world a beautiful place.

Author

andi

Date

2009-07-09T14:00:52-06:00
ID

149477

Comment

KUDOS! This is genius! Please add my name. Jay Losset

Author

JSL1

Date

2009-07-09T14:01:04-06:00
ID

149479

Comment

Be sure to add my name, Beth: Ronni Mott. You're the best!

Author

Ronni_Mott

Date

2009-07-09T14:14:06-06:00
ID

149480

Comment

What a great idea! Please add my name: Susan Voisin.

Author

SusanV

Date

2009-07-09T14:22:47-06:00
ID

149481

Comment

Excellent. Please add my name: Matthew Rook.

Author

deepsouthfugee

Date

2009-07-09T14:23:49-06:00
ID

149482

Comment

Thanks again, Beth, for doing this! Don't forget to add me!

Author

Lori Kincses

Date

2009-07-09T14:26:32-06:00
ID

149485

Comment

Thanks for being you! Please add my name. Bob Lowery

Author

Bob Lowery

Date

2009-07-09T15:19:28-06:00
ID

149487

Comment

This sounds great! Please add my name also. Jason Moore

Author

Jason Moore

Date

2009-07-09T15:30:45-06:00
ID

149488

Comment

http://www.gnpcb.org/esv/search/?passage=Matthew+5:43-45&date=20090221

Author

chimneyville

Date

2009-07-09T15:41:44-06:00
ID

149489

Comment

I meant to post all of Matthew 5:43-45, which seemed to be appropriate

Author

chimneyville

Date

2009-07-09T15:47:17-06:00
ID

149490

Comment

Thank you. This is a great response. Please post our names: Kimberly Jones Shelley Johnson

Author

MS Rainbow Alliance

Date

2009-07-09T15:56:29-06:00
ID

149491

Comment

I like this & want to be a part - please add my name: Lee Eaton And thank you JFP - love this daily news!

Author

leequal.justice

Date

2009-07-09T16:00:27-06:00
ID

149492

Comment

Chimneyville, I do understand what you, as a sincere Christian are trying to convey but, considering that the first point of the CofCC's 'principles' is 'America is a Christian Nation', I think that Matthew 7:5 would be much more appropriate!

Author

Macedonian

Date

2009-07-09T16:17:39-06:00
ID

149493

Comment

All this is amazing. All of you should come to Lemuria today at, well, right now (or until 7 p.m.) for the signing of James Dickerson's and Alex Alston's new book, "Devil's Sanctuary," about civil rights hate crimes in Mississippi. If you care about the senator's lunacy, you will *love* this book. And it's by *Mississippians*, who understand the complexities of the state. I get so tired of people from other places trying to tell our stories for us! See you there. I'm about to head over.

Author

DonnaLadd

Date

2009-07-09T16:19:28-06:00
ID

149498

Comment

What a great list this is becoming! Keep 'em coming all! Thanks again to Beth. And Lee, thanks for your comments. People do seem really excited about "The Daily," as we're calling it. Y'all feel free to use our shorthand, too. ;-)

Author

DonnaLadd

Date

2009-07-10T07:52:51-06:00
ID

149501

Comment

Thank you so much for representing us more appropriately and honestly than many of our officially elected leaders. Keep up the inspired and inspiring work! Please include my name if possible: Jon V. Rost

Author

msmathman

Date

2009-07-10T10:57:35-06:00
ID

149503

Comment

Please add my name (Waurene Roberson). I tried to do it via Facebook, but couldn't figure out how. Great job,thank you for this! Is anyone going to the Grassroots Blues Festival in Duck Hill tomorrow? I'm taking a couple of signs to put on my chair and maybe I can get some conversation going down there with local folks attending. That has to be in her district.

Author

C.W.

Date

2009-07-10T11:23:34-06:00
ID

149523

Comment

There's still time to add your name to the list! And for some folks who commented here but didn't list your name (Chatterbox? Anyone else?), please let me know your name here or via Facebook or email. Thanks again!

Author

BethIsadora

Date

2009-07-10T15:27:12-06:00
ID

149524

Comment

I dunno . it wasnt that long ago that when you put your name on a list, these folks would pay you a visit late at night, wearing white sheets, and then burn a cross in your yard.just kidding,sort of.I will send it to you on facebook.

Author

chimneyville

Date

2009-07-10T15:34:47-06:00
ID

149526

Comment

Chimneyville, I hear you. I just pray we're in a different time - where that won't happen, and if heaven forbid, it did, instead of being condoned and concealed, such an action would be unequivocally condemned. There's always a risk in speaking out; I'm a shy person, who will tremble when I hold the flowers in my hand. But I'm fortified by the support we've seen thus far, and as a proud American, feel that it is my right, privilege and duty to celebrate without fear those things that I find most beautiful about our country. "Diversity" is on that list of things to celebrate, as is "liberty and justice for all."

Author

BethIsadora

Date

2009-07-10T15:42:55-06:00
ID

149528

Comment

Well, at least we're all armed in Mississippi. And all you've got to do is text LawClerk, and he'll come over and shoot somebody! ;-) There's so much power in numbers, folks. Let's take back our state once and for all from the people who treat us all like bigots, and the people who pander for their votes.

Author

DonnaLadd

Date

2009-07-10T15:56:19-06:00
More like this story