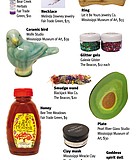 Art
Need ideas for gifts for loved ones this season? Check out our gift guide full of Mississippi-made items.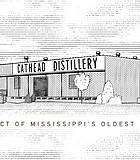 Books
Cathead Distillery's new bourbon line, Old Soul bourbon whiskey, went on sale in liquor stores statewide on Friday, Nov. 16. Cathead produced 500 cases of Old Soul for this initial ...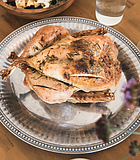 Food
If you don't want to cook this Thanksgiving, let local businesses and restaurants help you out.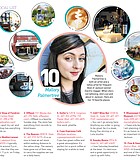 Art
Mallory Palmertree is both an artist and a tattoo artist for frequent Best of Jackson winner Electric Dagger. When she's not tattooing, she's out and about in Jackson. Here are ...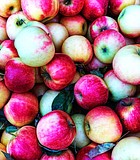 Food
The holiday season is getting closer and closer, which means one thing: lots of food, especially desserts with tons of sugar. UnitedHealthcare recently compiled a list of healthier desserts. Try ...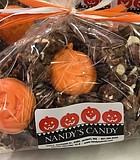 Food
Businesses such as Nandy's Candy will have treats for Halloween.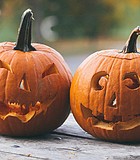 Food
Businesses and organizations around the Jackson area feature a variety of Halloween events throughout the month of October.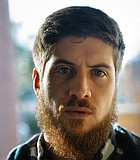 Art
When this year's finalist for Best Barista Ben Ford isn't making coffee at Deep South Pops or playing music, he's out and about in Jackson. Here are his top nine ...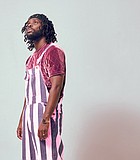 Cover
Silas Stapleton III, better known to fans as SILAS, is blending hip-hop and hops for his upcoming album, "The Last Cherry Blossom."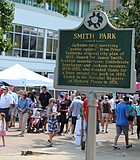 Food
In one year during the International Gumbo Festival's first iteration in the '90s, Hal White sought to make one of the world's largest pots of gumbo.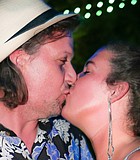 Food
Before Whitney Anglin and Jeff Sharp married on June 23 at Algiers Point in New Orleans, they had an engagement party at the apartment of Fondren Barber Shop and William ...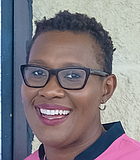 Food
Kimberly Ruffin owns and operates local bakery Kimmiesweett, which she started as a home business around 2008 and expanded with a Northpark Mall storefront in 2017.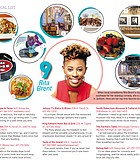 Art
When local comedienne Rita Brent is not touring the southeast for her standup comedy, she is out and about in Jackson. Here are her top nine favorite local places.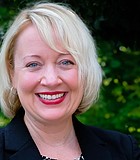 Books
Author Dawn Dugle releases her book, "The BRAVO! Way," on Nov. 1.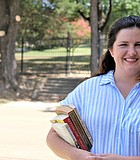 Art
A building at the corner of West Street and Millsaps Avenue sits seemingly undisturbed, appearing like just another vacant one in midtown Jackson. However, there's more than immediately meets the ...