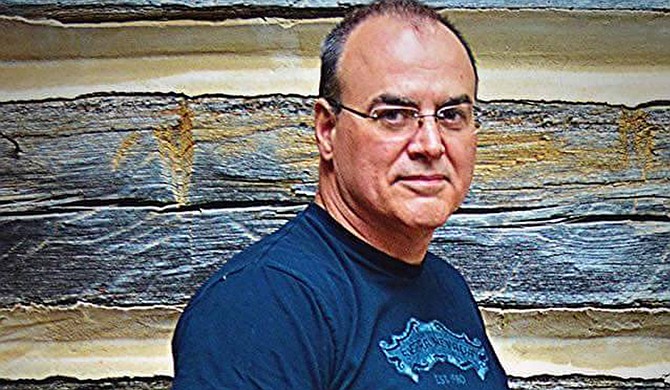 Don Penzien, founder and director of CelticFest Mississippi, started the annual event 25 years ago to help familiarize Mississippians with Scottish and Irish traditions, especially those who may have Scot-Irish roots and aren't aware of it.


"When I first moved to Mississippi, I had a strong interest in Scot-Irish traditions but saw that there wasn't much interest to be found in it in Mississippi, even though many in the state can trace their origins there," Penzien said. "People lost that connection largely because their family's immigration happened so long ago in most cases. In my case, my father's side of the family is Scottish, and my mother's side is Irish."

Penzien, 59, received a bachelor's degree in biology at Hope College in Holland, Mich., in 1979. He later received a master's degree in clinical psychology from Ohio University in 1982 and a doctorate degree in the same subject in 1986. He moved to Jackson to become a professor of psychiatry and headache research at the University of Mississippi Medical Center in 1986. He retired from his position in 2014.

"It was actually while I was in grad school that I fell in love with Celtic culture after falling in love with the music first," Penzien said. "I went to a pub called O'Hooley's in Athens, Ohio, which featured live Irish music performances. I got really into it, and now I play guitar and Irish drums around the country and in Ireland as a part of an Irish band called Gailsaen."

Although Penzien moved from Jackson to Salem, N.C., in 2014, he returns to Jackson each year to host CelticFest, which is at the Mississippi Agriculture and Forestry Museum (1150 Lakeland Drive) during the weekend after Labor Day each year. This year's event takes place from 7 p.m. on Friday, Sept. 9, to 6 p.m. on Sunday, Sept. 11. Last year's event attracted nearly 9,000 people from all across the country, and Penzien hopes for an even better turnout this year.

CelticFest features live music, workshops, a children's area and vendors selling Celtic food, jewelry, music and assorted other wares. The stage shows for this year's event include performers such as Gailsaen, Open the Door for 3, Donie Carroll, John Walsh and Mairtin deCogain of the Mairtin de Cogain Project, who Penzien said has been a favorite among festival-goers ever since he first performed in the state in 2005 to help support victims of Hurricane Katrina. The event will also feature a devoted dance stage and workshops for learning Celtic instruments and dances.

For information on admission prices and a complete event schedule, visit celticfestms.org or check out the event's Facebook page.
More like this story
More stories by this author