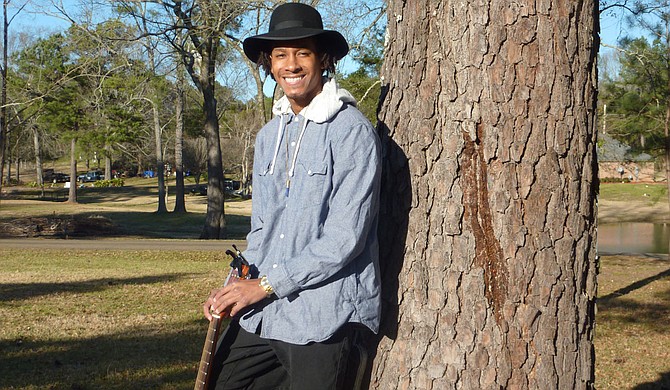 Madison-based hip-hop artist Austin Wilkes, known to fans as Mildred Noor, entered the music world with a bit of an awkward conversation. After he earned a bachelor's degree in broadcast journalism from the University of Mississippi in May 2015, completed a summer internship with Sen. Thad Cochran and received an offer for a full-time job, Wilkes' parents asked the question that haunts all recent college graduates. Wilkes says: "It's hard graduating, and your parents put all this money behind you to get your degree, and then they go, 'All right, so what do you want to do?' And I was like, 'Yeah, I want to be a rapper.'"
At the same time, his decision was a long time coming. He'd been interested in music ever since he picked up a recorder for the first time in third grade, shortly after moving to Madison from Jackson, where Wilkes had lived following the family's move from his birthplace, Arlington, Texas. He continued pursuing music when he joined band in sixth grade, playing tuba. He began writing songs with his friends in eighth grade, but he never recorded his work in a studio until his debut mixtape, "No Direction," which he released in October 2015.
"I've been pretty much practicing on a craft that I didn't know I was going to pursue," Wilkes says. "Now that I've actually decided to pursue it, I have about 10 years in writing lyrics and making music. ... It just feels like waiting allowed me to get everything done that I wanted to do, that I needed to do."
Waiting also influenced what his music would eventually sound like. Wilkes enrolled at Howard University in Washington, D.C., in 2009 and studied there for two years before transferring to UM. He says the artists he was exposed to at both universities inspired the sound—and title—of "No Direction." He isn't even necessarily catering to hip-hop fans with his songs, he says, but music fans in general. "I feel like there was no set genre for the music—a little hip-hop, a little R&B, some trap rap songs," Wilkes says. "But pretty much, there was no direction. I knew I liked to make music, but I didn't know exactly what path I wanted to take my music on."
Wilkes, 24, is finalizing his follow-up project as Mildred Noor, "Six Acres," which he hopes to release Feb. 29. He says this will be a more personal introduction to him as an artist and person, complete with improved recording quality, but "No Directions" has opened doors for his music. In less than a year of performing, Wilkes has been a featured artist for the inaugural 3rd Eye Music Festival and Jackson Indie Music Week. He will also perform with LV Baby, Sir Flywalker and several other popular regional rappers at Offbeat on Feb. 28.
"I'm getting a lot of different opportunities to motivate me," Wilkes says. "I feel like I'm starting young, starting early, but I'm getting great feedback, and there's no reason why I should quit as far as I can see."
More like this story
More stories by this author