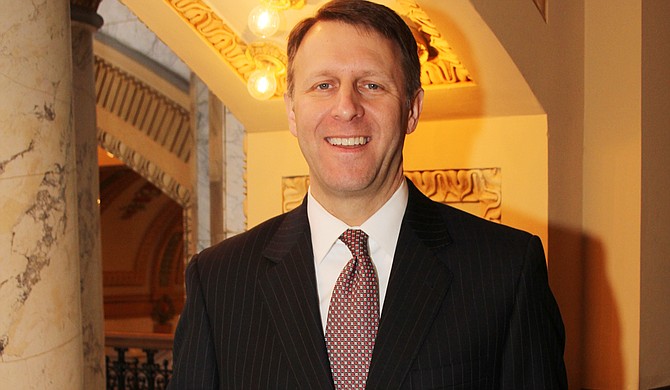 "No data" back the idea that appointing school superintendents rather than electing them will actually raise test scores or improve achievement in the state's 144 school districts, the author of the legislation said today in the Mississippi Senate.
Still, the full Senate voted 40-9 this morning to pass the bill Sen. Gray Tollison, R-Oxford, authored after his Education Committee approved it yesterday. Mississippi has 55 elected superintendents—more than Florida and Alabama, the only other states that still allow them to be elected.
Tollison believes, anecdotally, that legally forcing the change on the local school districts that elect superintendents will help public education. "We're trying to raise student achievement," Tollison said on the floor today.
On the floor, he said he has "no doubt" that a legal appointment requirement would positively affect Mississippi student performance. He pointed out that seven of the last 10 school districts placed under conservatorship had elected superintendents, though at the Senate Education Committee meeting yesterday he said that all of them did. In the case of Sunflower County School District, which he mentioned, it's only partly true; prior to consolidation of Sunflower County with Indianola and Drew School Districts, Indianola and Drew both had appointed superintendents, but still failed anyway.
Though it is not clear the exact relationship between school success and the method of choosing superintendents, much of the criticism of electing superintendents involves accountability and structure rather than student achievement. Elected superintendents are not accountable to school boards, which would have the ability to fire a superintendent if their leadership proved ineffective. Opponents say the process limits the superintendent candidacy pool, especially in rural and less densely populated counties, to individuals who might not be as qualified as people who live in other places.
Sen. Chris Massey, R-Nesbit, says that the high-performing DeSoto County School District is a prime example of an elected superintendent working out just fine. Massey says he's voted in favor of appointing superintendents in school districts in the past, but only when bills similar to this one allowed a referendum for citizens to decide for themselves whether or not they'd prefer an appointed or elected superintendent.
"I think it should be the choice of the people that a district has an elected superintendent," Massey told the Jackson Free Press. "I think people do a good job of voting."
J.P. Wilemon, D-Belmont, criticized the bill in committee, saying taxpayers might have to pay more for appointed superintendents. "I haven't heard any complaints with the elected superintendents, other than at the Legislature," Wilemon said.
Despite criticism, though, top leadership was happy with the bill. "I appreciate the work of Chairman Tollison and the entire Senate in moving this important legislation," Lt. Gov. Tate Reeves said. "Limiting the pool of qualified educators to political boundaries hampers many school districts' opportunities for success. Districts should be able to perform broad searches to find leaders who will inspire teachers and encourage students to learn."
If the bill becomes law, school boards would be required to appoint superintendents from Jan. 1, 2019, and onward after the expiration of their superintendents' term. Tollision said elected superintendents serving their term then would be allowed to serve until Jan. 1, 2019, and school boards could then choose to appoint them to continue.
Sierra Mannie is an education reporting fellow for the Jackson Free Press and The Hechinger Report. Email her at sierra@jacksonfreepress.com.