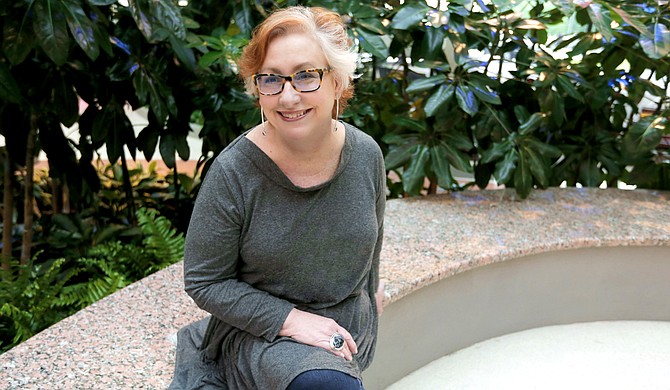 Jackson native Susan Marquez's commitment to writing tends to keep her busy, whether it's her freelance work for various Mississippi publications, editing books for other authors or writing her own. For the past eight years, she's also been a member of the Mississippi Writers Guild, but until last summer, the author, editor and freelance writer didn't realize how much that membership opened her up to.
In July 2015, Marquez and her friend, fellow author NancyKay Wessman, attended the annual Mississippi Writers Guild Conference in Oxford, Miss. Before last summer, she was mostly familiar with the guild's Jackson chapter, a small group that meets at noon on the third Thursday of every month in Fondren Corner. She hadn't gone to the conference to see what other chapters were doing across the state.
"I was so impressed by what I saw, the speakers I heard and the information that I got," Marquez says. "It was fabulous. I just felt that there were a lot more writers in Jackson who could benefit from that."
The next day, while she and Wessman made the drive back, they discussed how they would apply some of the things they learned to their work and how they could share it with their friends back in Jackson. Over the course of the next few months, the answer became clear for Marquez. While the Jackson chapter allows writers to share their work with one another, she also wanted to present local authors, songwriters, playwrights and poets with new learning experiences. To put it simply, Marquez says, "We're the largest market in the state; there's room for both."
In January, she approached the Mississippi Writers Guild's founder, Meridian-based author Richelle Putnam, and the guild's president, author G. Mark LaFrancis, with the idea for a second group in the Jackson metro area, one that would bring new speakers in monthly to discuss everything from crafting the perfect book proposal to making sure your book is legally sound before publishing. The board of directors unanimously approved Marquez's request, and on April 2, at the Corner Bakery Cafe in Madison, the Middle Mississippi chapter held its first meeting.
In addition to the guest speakers and discussions, Marquez says the new chapter will serve as a networking space for every variety of writer based in the Jackson metro area. She says this will hopefully lead to support outside of the monthly meeting as well, from members showing up to each other's book signings to picking up copies of their work. Then, there's the added bonus of sharing hindsight.
"It's a great way to exchange ideas—what worked for me and what didn't, I self-published and wish I hadn't, or I published with a particular publisher and wish I hadn't or I'm glad I did," she says. "... I just wish I could have been a part of a group like this 20 years ago. I think it would've changed the course of my personal writing career."
While launching the guild's latest branch has been a main focus for Marquez, the group hasn't taken precedence over the subject that it celebrates: writing. In addition to her regular freelance gigs, she is currently working on two books.
The first, a memoir, will give insight into what she experienced following the incident in which her daughter, dancer Nicole Marquez, fell from a six-story building in New York City and yet miraculously survived. The second, a book she is writing for The History Press, is titled "The Lost Restaurants of Jackson" and tells the stories of many once beloved eateries in the metro area.
The Middle Mississippi chapter of the Mississippi Writers Guild meets at 2 p.m. on the first Saturday of every month at Corner Bakery Cafe (149 Grandview Blvd., Madison, 601-607-7377). Meetings are free to attend, though writers can pay the $30 annual fee for guild membership. For more information, find the group on Facebook.
More like this story
More stories by this author
Like independent media outlets around the world, the Jackson Free Press works hard to produce important content on a limited budget. We'd love your help! Become a JFP VIP member today and/or donate to our journalism fund. Thanks for considering a JFP VIP membership or one-time support.