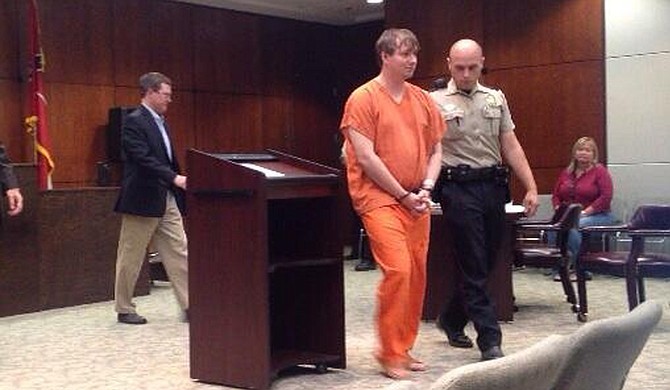 CANTON, Miss. (AP) — A blogger who pleaded guilty in a conspiracy to breaking into a nursing home and shooting unauthorized video of the ailing wife of a U.S. senator was sentenced Monday to serve more than two years in prison.
Clayton Kelly, 29, of Pearl, Mississippi, shot the video of Sen. Thad Cochran's then-wife in 2014 during a tough Republican primary. After making the video of a bedridden Rose Cochran, who had dementia, Kelly felt remorse but ultimately wanted to make a name for himself as a journalist, according to testimony during the sentencing hearing.
Mississippi Circuit Judge William Chapman gave Kelly the full five-year maximum sentence but allocated 2.5 years to prison and the rest to probation.
Images of Rose Cochran appeared online briefly during the primary. Kelly was one of several people who conspired to produce the video suggesting Thad Cochran was having an affair, investigators say.
Cochran's campaign said he wasn't involved in an improper relationship.
Rose Cochran died in December. Last month, Thad Cochran married a longtime aide.
The Cochrans' adult son, Clayton Cochran, spoke briefly Monday during Kelly's sentencing.
"I'm here as much to mourn my mother as to condemn the crimes that have been discussed," Clayton Cochran told the court. "She was a lovely woman, and we miss her, and she lives in our hearts."
Chuck Harrison, the Madison police officer who led the investigation testified Monday that Kelly gave officers full access to his computers and passwords. Kelly admitted during a videotaped interview with police that he had gone to the nursing home three times to try to get video of Rose Cochran, Harrison said. He did not get in the first two times but got in and shot the video on Easter Sunday 2014.
Harrison read part of Kelly's police interview in court Monday, including a portion with Kelly telling officers, "'After I took the video, I was sick to my stomach.'"
Kelly told police that he debated with himself about whether to post the image he had gotten of Rose Cochran because he thought she was being exploited, Harrison said. Kelly chose to post it, in part, to make a name for himself as a journalist, Harrison testified.
Chapman noted that Kelly had cooperated with investigators and had shown remorse. Still, Chapman said: "He had a responsibility to not do what he did, but he chose to do it."
The judge also said: "I don't believe any responsible journalist would have been involved in any kind of activity like this."
Prosecutors said an investigation showed no direct link between the McDaniel campaign and the video of Rose Cochran, although Kelly and the others who participated in the conspiracy had openly supported McDaniel.
Kelly pleaded guilty June 8 as jury selection was beginning. Prosecutors dropped burglary and attempted burglary charges.
He had been free on bond since shortly after his arrest last year. He was taken into custody after his sentencing.
Charges against three other defendants in the case have been resolved.
Richard Sager, a Laurel teacher and coach, who had been charged with conspiracy and tampering with evidence, entered a pre-trial diversion program. His case won't be prosecuted if he successfully completes the program.
John Mary of Hattiesburg pleaded guilty in August to conspiracy and agreed to cooperate with investigators. Mary received no jail time and could have the conviction wiped from his record if he completes probation.
Ridgeland Attorney Mark Mayfield, who was charged with conspiracy, killed himself in June 2014.
Copyright Associated Press. All rights reserved. This material may not be published, broadcast, rewritten, or redistributed.