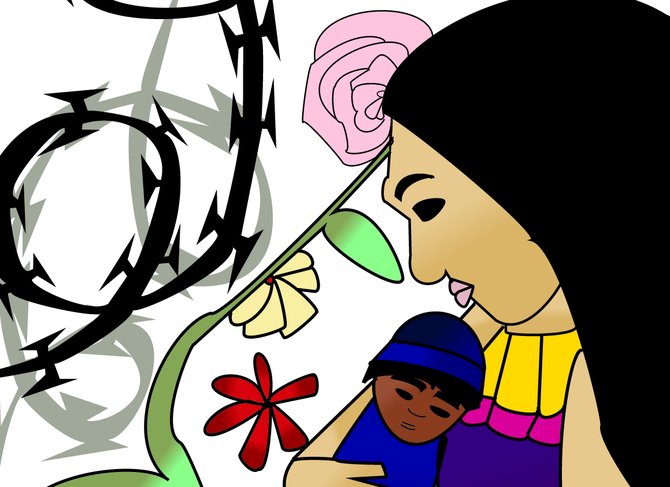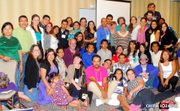 On an ordinary Monday, many mothers and fathers went to work at Howard Industries in Laurel, Miss. It was Aug. 26, 2008. The Howard Industries raid, in which a record-breaking 600 people were detained, was every undocumented immigrant's nightmare.
I spoke with Elisa R., a witness to the devastation of that raid. She has kept organizing the community in the aftermath and has assisted several families in the community who are, or have been, in deportation proceedings. She also has seen many leave Laurel out of fear.
Holidays like Mother's Day aren't easy for those who were left behind. For many all over the U.S., Mother's Day reminds them of a deportation that separated a family. It could have happened at a checkpoint, a workplace raid, due to a negligent attorney, or a "self-deportation" because of anti-immigrant conditions. For those lucky enough to still have their family together, policies such as Secure Communities threaten to separate many immigrant and mixed-status families. In addition, many mothers will spend their day remembering a deported child or husband.
Various voters of immigrant descent are angry that President Obama has expanded policies such as Secure Communities (S-Comm). Ever since Obama began his presidency, 2 million families have been separated—to the tune of more than 1,100 deportations per day and counting. Though many cities and states have taken action to support an end to deportations by passing state and local TRUST Acts, Mississippi has remained silent over the years. In 2008, when Howard Industries in Laurel became the site of one of the largest immigration raids in the U.S. at the time, Mississippi stayed silent.
Thanks to the #Not1More campaign by the National Day Laborer Organizing Network, deportations have gotten a lot of attention in large cities. But what about rural states like Mississippi?
"There's a lot to say about what the local police does through programs like S-Comm," Elisa says. S-Comm works as a funnel for the Immigration and Customs Enforcement. The program encourages local police to check the fingerprints of a person suspected of being undocumented in the U.S., and puts them in deportation proceedings even if they have committed no crimes.
As for the deportation of mothers specifically, Elisa says, "The father is important. If a father is deported, it's hard. But if the mother is deported, sometimes she has to take her kids. Imagine the effect this has on the children. They don't know the language, the customs. It's cruel."
Many mixed-status families in which one parent was deported move back to their home country with their children only to lead lives that were more difficult than they believed. Hundreds of undocumented immigrants have now organized to protest the 2 million deportations under President Obama with campaigns such as #Not1More, which calls for a moratorium on deportations, and #BringThemHome, which seeks to reunite the two million deported with their families. These grassroots attempts to organize are different from major non-profit organizing tactics, which focus only on passing a comprehensive immigration reform bill.
The sixth-year anniversary of the Howard Industries raid in Laurel is coming up. "We're never going to forget this," Elisa says. "These things change you. People have to keep going. You can't cry about problems like this forever. People are still afraid and have to keep working somehow. You can get used to anything, except going hungry. The people who stayed here, it's as if there was an act of God. A hurricane. What do you do? Some people left. But you're left behind. You start over. That's what humans do."
On this Mother's Day, that's what 2 million families are doing. As immigration reform stalls, many children in Mississippi are going to spend their day picking up the pieces.
Elisa reflected on what it means to keep going after a loved one or close friend has been deported. "They say you can't be a prophet in your own land," she says. "We came here like a prophet. When our hands touch the ground ... let's just say, we do hard jobs no one exactly wants to do. And what I have to say to the community is: don't give up. We'll see the victory. And it's near."
So what now? If you're lucky enough to have your family still together on Mother's Day, you can honor undocumented mothers—both deported and still here—by demanding an end to deportations. It's time for Mississippi to take responsibility and start by supporting undocumented mothers, and the families left behind when ICE tears their families apart.
Elisa R. is a personal acquaintance of the author.