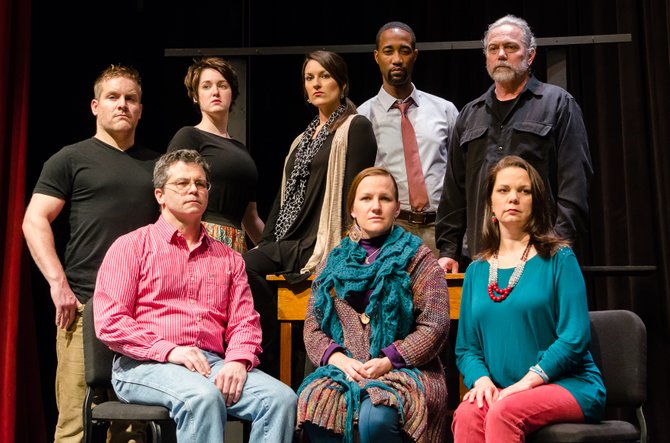 John Maxwell dedicates himself to presenting truth and ministry through modern drama.
"We don't shy away from anything as far as subject matter, as far as language, any of that stuff. Sometimes it's pretty raw," says the local actor and playwright regarding his nonprofit, Fish Tale Group Theatre. A desire to present the truth to audiences through an unfiltered lens drew him to his latest production, "The Laramie Project," which runs April 3-6 and 10-13 at Galloway Memorial United Methodist Church (305 N. Congress St.)
The play is based on a community's reaction to the 1998 murder of 21-year-old college student Matthew Shepard. On the evening of Oct. 7, 1998, Shepard was severely beaten, tortured and left tied to a fence near Laramie, Wyo. He died five days later. Prosecutors charged Aaron McKinney and Russell Henderson, two Laramie residents, with Shepard's murder and sentenced them to life in prison, with McKinney serving without parole. When testimony revealed that McKinney and Henderson targeted Shepard because he was gay, the case drew extensive media coverage and served as a catalyst in the push for state and federal hate-crime legislation.
Five weeks after the tragedy, playwright Moises Kaufman and members of the Tectonic Theatre Project in New York City traveled to Laramie where, over the course of a year, they conducted more than 200 interviews with the town's residents regarding the case. They turned those interviews into a critically-acclaimed play, "The Laramie Project," which has been performed all over the United States.
"More than anything, it's a great story about how that community reacts to what happened," Maxwell says. "The fact that two of their own were capable of doing that to Matthew Shepard is what horrifies them. It's really powerful stuff."
Maxwell emphasizes that the importance of The Laramie Project" lies in its message of tolerance.
"It really does fit our mission. We deal with social issues, plays that deal with social issues in a modern way and illuminating God through that. It's not a play about the morality of homosexuality. It's a play about how this community reacts to this horrific act," Maxwell says. "So you're not going to get a sermon. That's not what the play is."
Eight actors comprise the cast, each of whom will inhabit multiple roles. "The demand (is) on those actors to put on a hat or put on a scarf, that's all they'll have time to do, and turn into another person," Maxwell says.
Juniper Wallace is up for the challenge. As a cast member, she estimates that she will be playing as many as 15 characters. "I play a deejay in a bar, and I also play a Baptist minister. And I play male and female characters," she says. It was the message of tolerance that drew her to the play. "We're all human beings and we all have views and different faiths and I just think at times we hide behind those things when we don't agree with something," Wallace says. "We allow those things to excuse us from our behavior. This tragedy spoke volumes to me when it happened. The fact this piece even exists, it's so important to all of us to be able to spread that message."
Maxwell says this play has been both a journey and learning experience for him. "It's unflinching in what it does as far as offering opinion. Everyone's description of Matthew Shepard, who he was, is not the same. That's so human," he says. "You will be moved by it in a very profound way. Every time I read it, I'm moved."
Living It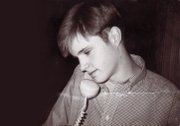 Incidents at a performance of "The Laramie Project" at the University of Mississippi in October brought the themes of this play front and center in the state. During the performance put on by Ole Miss students, the audience broke out in laughter, conversation, and some even directed homophobic and racist slurs at the actors. The initial disturbances directed a lot of negative attention at the school, but the actors and theater department carried on, and said an outpouring of support over the rest of the show's run empowered and encouraged them. Read Justin Hosemann's story about it at jfp.ms/LaramieOleMiss.