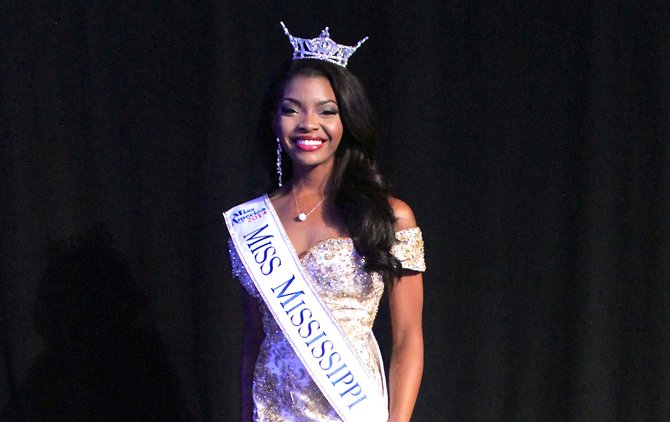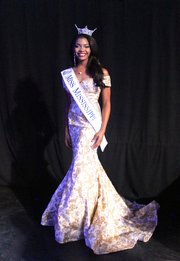 Jasmine Murray received the Miss Mississippi 2014 crown Saturday, July 12, in Vicksburg. She showcased her voice as her talent in the pageant, and for good reason. Murray earned a spot as a Top 13 Finalist on American Idol in 2008. She says her experience on the show has helped open many prospective career opportunities.
A native of Columbus, Murray, 22, graduated from Columbus High School. Currently, she attends Mississippi State University in Starkville, where she majors in broadcast communication and is both a dean's and a president's list scholar.
Contestants in the Miss Mississippi Pageant and the Miss America Program must have a platform, which is an issue a contestant cares about that affects her community and the country. Murray's platform was titled "13 Going on 30: Teaching Girls to Embrace their Age." Her platform addresses Murray's concern that young girls are growing up too quickly. She says that negative messages from the media, the absence of good role models, the anxiety surrounding social acceptance, and a lack of parental intervention put harmful pressures on young girls. In conjunction with her platform, Murray hosts motivational camps and speaking tours as part of her ongoing commitment as Miss Mississippi.
Murray plans to continue promoting "13 Going on 30" across the state. She also aims to partner with the Boys and Girls Clubs of America and hopefully establish "13 Going on 30" as a state and national program. Murray will represent Mississippi at the Miss America Pageant in 2015.
More like this story