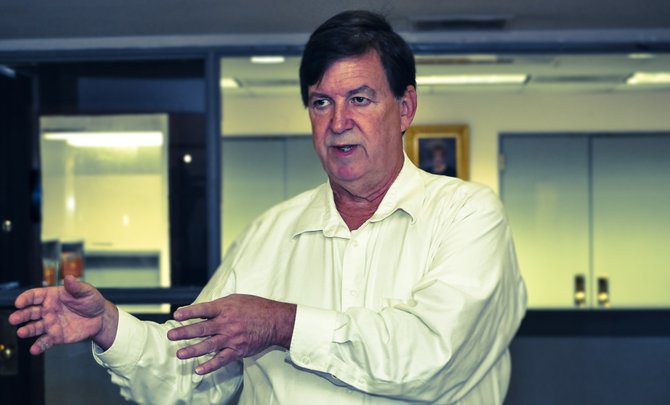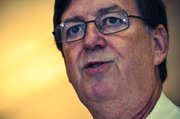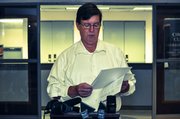 Document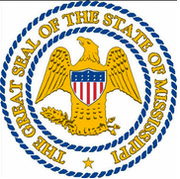 Pete Perry, the Hinds County Republican Executive Committee chairman, said claims from the campaign of state Sen. Chris McDaniel's campaign that county leaders improperly conducted the June 24 Republican primary runoff are baseless. McDaniel is trying to prove that people who voted in the June 3 Democratic primary illegally voted in the June 24 Republican runoff won by incumbent U.S. Sen Thad Cochran. Cochran finished with a 7,667-vote margin of victory, according to results certified last week.
Today, at a press conference in the basement of the Hinds County courthouse, Perry offered information that he says proves it. "I'm pleased to report this election was run about as smoothly as any I've seen in a long time," Perry said.
While McDaniel's campaign attorney Mitch Tyner said last week he expected to find more ineligible votes than the difference of votes between candidates, Perry said representatives from both campaigns only found roughly 350 illegal votes.
Perry said the examination went smoothly, and both campaigns kept him aware of their findings. "My participation was only as an observer, not as an examiner," Perry said.
Under the supervision of Barbara Dunn, Hinds County circuit clerk, McDaniel's campaign was given full access to any materials they requested, Perry said. Examination included inspection of the poll books, absentee ballots—of which 850 were accepted—and affidavit ballots.
Perry said neither campaign noted discrepancies in affidavit ballots, and fewer than one dozen envelopes of absentee ballots came into question as to whether they met technical requirements. They did, however, discover 11 ballots left inside envelopes that were not counted.
"These ballots should have been included in the certified totals, but due to error, were not. Ten of those voters cast their vote for Thad Cochran, and one for Chris McDaniel," Perry said.
McDaniel representatives examined poll books, looking specifically for potential crossover votes, or illegal votes cast by those who voted Democratic in the original June 3 election—the only registered Mississippi voters not eligible to vote in the Republican runoff. Perry said they found between 300 and 350 possible crossover votes in Hinds County.
"Not anywhere near the 1,500 that had been reported by the McDaniel campaign in their charges of an illegal election," Perry said.
Perry passed out a document at the press conference saying that McDaniel's campaign claimed there were 192 illegal voters in precinct 14—Fondren Presbyterian Church—even though only 25 Democrats voted in that precinct on June 3, making their claim impossible.
McDaniel campaign spokesman Noel Fritsch said in response to Perry's statements: "We hope that the fact Pete Perry was paid $60,000 by Thad Cochran's super PAC to move Democrat votes in Hinds County had nothing to do with the fraud he is alleged to have engaged in, but we're glad Pete has taken a sudden interest in the integrity of the election, and hope he helps Mississippians find the truth about whether he ordered precincts to allow ineligible Democrats to vote illegally on June 24th," Fritsch said.
Late Monday, McDaniel asked for an emergency order to compel Harrison County Circuit Clerk Gayle Parker to let him see original copies of poll books.
McDaniel is ultimately trying to persuade a court to order a new runoff, arguing his loss was tainted by illegality. His lawyers say they have a right to the full original records, including birthdates.
"The candidate has a statutory role, just like the poll workers, just like the executive committee," said state Sen. Michael Watson, R-Pascagoula, a McDaniel supporter and one of his lawyers.
Watson cited an example where a father, son and grandson with the same name lived at the same address in one county as proof that they need the birthdates.
Secretary of State Delbert Hosemann, a Republican, and some circuit clerks cite a different portion of state election law that bans release of birthdates, and said McDaniel must accept access to the books with that information redacted. Parker said Monday that she had followed advice from Attorney General Jim Hood and Hosemann.
"It's in the election code, and it adopts the Mississippi Public Records Act," said Tim Holleman, a Gulfport lawyer representing Parker.
Holleman said Parker and her employees worked late Friday to redact birthdates out of the original poll books and offer them to McDaniel. He disputes McDaniel's claim that the Ellisville Republican has only been offered copies. He also dismissed Watson's example of the three voters.
"That's one," Holleman said. "Do you think you're going to overturn this whole election with one example?"
Holleman described the McDaniel campaign as "grasping at straws." The bitter aftermath of the June 24 runoff led McDaniel to accuse Hosemann Friday of sending out advice "intended to confuse the clerks so as to prevent full and unfettered access and disclosure."
Hosemann endorsed Cochran in the election. He replied he has no authority over clerks, but on Friday called on all citizens to obey the law. He declined comment on Monday's appeal.
Watson said about 20 counties have refused complete access, though he couldn't name them immediately. He said he personally has won orders granting free access in Jones and Greene counties.
Texas group True the Vote said in a federal lawsuit filed in Jackson over the same issue that Copiah, Hinds, Jefferson Davis, Lauderdale, Leake, Madison, Rankin, Simpson and Yazoo counties had refused to offer up full records. The group originally filed suit in Oxford, but shifted it after a judge criticized it.
The group, in court papers, cited tea party supporter and Harrison County election worker Phillip Harding, who swore he had seen an unopened stack of provisional ballots left in a supply bin on July 1 at the Harrison County Election Commission. Harding also swore he found absentee ballot applications and envelopes improperly thrown away.
The group also cited a Noxubee County volunteer who claimed to have found one illegal crossover voter in the east Mississippi county.
A judge has yet to rule on True the Vote's request for an injunction. U.S. District Judge Henry Wingate recused himself Monday, citing "close friendship" with Cochran for more than 30 years. Cochran recommended that President Ronald Reagan appoint Wingate to the bench in 1984.
Chief U.S. District Judge Louis Guirola Jr. ordered the case referred to 5th Circuit Court of Appeals Chief Judge Carl Stewart for assignment.
Associated Press contributed to this story.
This story was updated at 4:54 p.m.