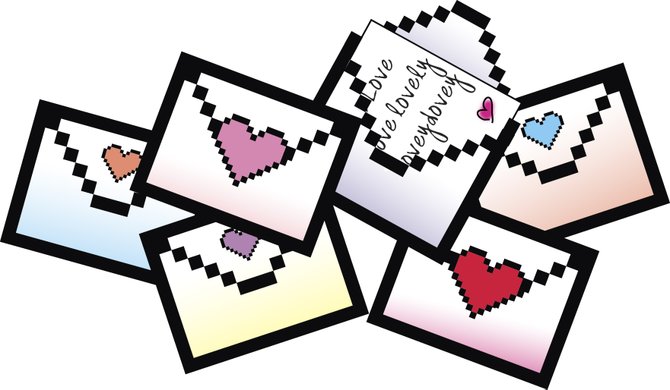 The worst part about being away from each other is missing special days such as Valentine's Day and anniversaries. You just have to keep going, though. Plan around it. Celebrate it before or after. As long as you're with the one you care about, when you celebrate holidays doesn't matter. If you find yourself racking your brain for gifts to give in a long-distance relationship, go with a few items in a basket or box. You won't spend as much money, and it's more fun to see what you get.
Here are a few gift ideas for a long-distance relationship gift basket:
Seasoning blends. You may be thinking "what a hokey idea," but if your significant other loves to cook as much as mine does, and loves taking short cuts even more, seasoning blends are perfect. I don't mean just buy a little container of Italian seasoning and gift it. Find recipes. They're cheap, fun to make and you get to help your significant other eat a little healthier.
Novelties. Have fun with it. I got Jon a Coca-Cola glass and a ninja-shaped bubble bottle at Dollar Tree. Of course, if you're willing to spend more than a few 
dollars, go to places that have little novelty items like the little shop in Brent's Drugs (655 Duling Ave., 601-366-3427).
A poster of your Instagram photos from the past year. I've always found the idea really neat. You can design your own with Photoshop, InDesign or another program, or use sites such as prinstagr.am that specialize in printing Instagrams.
A CD mix. Just compile songs from your music library and throw them on a CD. Here are a few songs that are a must-have for my mixes to Jon.
"One and Only" by Adele
"Chasing Cars," by Snow Patrol
"Wish You Were Here," by Incubus
"The Mixed Tape," by Jack's Mannequin
"Peanut Butter and Jelly," by InsideOut A Capella
"Home," by Edward Sharpe & The Magnetic Zeros