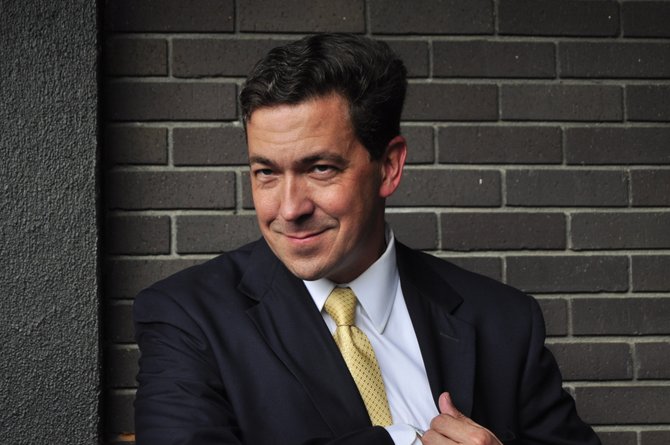 The U.S. Senate hullabaloo following the race between Chris McDaniel and incumbent Thad Cochran has reached the courts yet again, this time in a criminal investigation regarding an alleged vote-buying scheme in Meridian.
On Sunday, the state issued a subpoena to Charles C. Johnson, a blogger and journalist who made a name for himself during Mississippi's 2014 U.S. Senate election by breaking a number of stories involving allegedly unethical campaign practices.
In a paid interview, Rev. Stevie Fielder of Meridian told Johnson after the June 24 runoff that he worked alongside the Cochran campaign in a vote-buying effort on behalf of the incumbent. Jan Schaefer, spokeswoman for Attorney General Jim Hood, told the Jackson Free Press that Fielder has informed Hood that Noel Fritsch, the McDaniel campaign spokesman, paid him with the knowledge that he was lying. Fritsch has not returned a phone call today for comment.
Lauderdale County summoned Johnson to produce "ANY AND ALL RECORDS, regarding the interview of Stevie Fielder and/or regarding the payment of an interview fee to Stevie Fielder" and "ANY AND ALL RECORDS, regarding your conversations and dealings with John Rhodes and/or Noel Fritsch," according to the subpoena Johnson photographed and tweeted yesterday before later taking it down.
Rhodes, chairman of the South Mississippi Tea Party and a McDaniel supporter, had not previously been linked to the vote-buying allegations or its story. Johnson acknowledged when the Fielder story published that he paid the pastor to see text messages that suggested Cochran campaign staffers planned to pay for votes.
Johnson's subpoena does not appear to be in response to the election challenge conducted by the McDaniel campaign, but a separate criminal investigation.
Although the subpoena states that the investigation involved a suspected felon, it is not clear who exactly is being investigated, and the subpoena does not implicate Johnson. The letter appears to be stamped by Lauderdale Circuit Clerk Donna Jill Johnson and signed by Deputy Clerk Donna Googe.
The subpoena, with a dated seal of Aug. 6, also states that it is not to be disclosed. Reached today, he said he could not talk to the Jackson Free Press about the subpoena until cleared by counsel.
Johnson is to appear in court Sept. 22 at the Meridian courthouse. He will speak tonight at 7 p.m. in Flowood at Life Church Jackson (671 Grants Ferry).