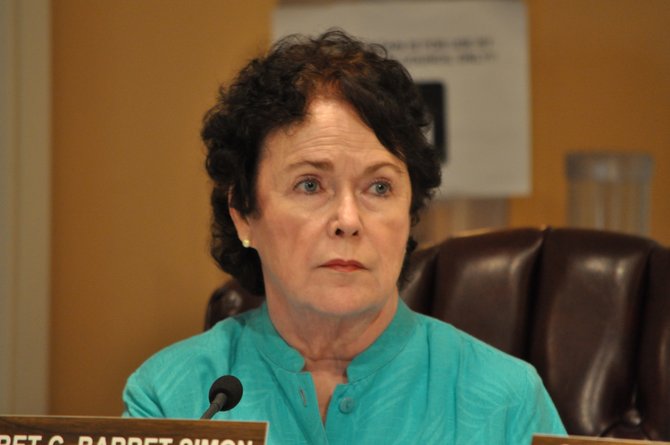 The city of Jackson is re-issuing a request for proposals for a long-awaited downtown convention-center hotel, just two months after unveiling an agreement with a developer to build one.
Jackson Mayor Chokwe Lumumba announced at a city budget hearing Aug. 28 that the city would issue its new RFP. The announcement came at the conclusion of a budget presentation from Willie Mott, interim executive director of the Jackson Redevelopment Authority. In June, JRA approved father-and-son developers Robinson and Andre Callen's proposal to build a $60-million, 305-room hotel. Then-Mayor Harvey Johnson Jr. and then-Mayor-elect Lumumba joined other city officials at the June 25 announcement at the Jackson Convention Center Complex.
The proposal called for the hotel to connect to the convention complex via a skywalk, and developers pledged to work with Hyatt Hotels to build a first-rate establishment complete with additional meeting areas, a full-service restaurant and parking. Under the agreement with the city, Jackson would potentially be on the hook for $9 million in loans once the building is constructed, but that money would only be used to cover budget shortfalls for the first five years of operation.
Then, in early August, Texas-based development firm Journeyman Austin proposed a $70-million convention-center hotel. The JRA board, which meets publicly on the fourth Wednesday of every month, was set to review that proposal and choose one of the two to suggest to the mayor. The board had not made any public comments until Mott appeared before the city council Wednesday.
During a presentation designed to analyze JRA's $1.4 million 2014 budget request from the city, several council members questioned Mott about the progress of the hotel project. He responded that he could not comment on the deal's status, at least not publicly. Earlier that day, without explaining why, JRA board members went into executive session at their monthly meeting to discuss that project and another long-delayed development: Farish Street.
When the authority was created in 1968, it was designed as a quasi-governmental economic-development agency for the city. According to its web site, JRA is responsible for the resurgence and revitalization of residential, business and investment growth in the city. It has produced beneficial projects in the past, including renewal projects at Highway 80 and the Jackson Medical Mall, but its recent history of delays is what provoked skepticism in several council members.
"Despite its historical successes, it's been my view that if you want to send something off to die a slow death, you send it to JRA," said Councilman Quentin Whitwell, Ward 1. He went on to ask for details of JRA's attorney expenses, which Whitwell said looked to be extensive.
Mott's dizzying response never answered Whitwell's questions: "The first thing that I can say is that one thing we've looked at and talked to—and I want to commend the mayor on this—is in one particular meeting with a developer and so forth, the mayor actually came over and sat in on that meeting to hear first-hand. That's opening doors. That's getting things done. So that's one thing that we are doing.
"The second thing," Mott continued, "is that the redevelopment authority, right now, is part of trying to clean up some things and get it back running the way it should run, is we're looking into making sure we are getting this vetting process done. OK? If we go through a proper vetting process we'll have an understanding where we have JRA, the mayor and council, etcetera going through its proper vetting process, so everyone will know where everything stands."
Mott went on to say he's never seen a project come through an easy vetting process, and urged the council to keep that in mind when evaluating how quickly the board responds to requests for vetting.
A few minutes later, Councilwoman Margaret Barrett-Simon, Ward 7, asked what the status of the two bids for a proposed convention center hotel was. Mott said he couldn't make any public statements.
"Are we not accepting bids at this point?" Barrett-Simon asked. "Or is it still an open bidding process? Should we have a deadline? We had the big announcement downtown and I thought that was it ..."
That's when the mayor spoke up. Saying he had told Mott not to comment, Lumumba stood up for the JRA executive.
"I just talked to (Mott) yesterday about this issue," Lumumba said. We need to have a briefing so the council can be brought up to speed on the convention-center hotel. ... I think the shoe-in thing we were thinking was going to happen during the last administration, as far as the Callen group is concerned, may not be such a sure thing. So I've asked that we put out a request for proposals, and we are sure that these two groups will put in new proposals. "
When pressed, Lumumba said he was "positive" that at least one of the two developers that has submitted a proposal would be rebidding, but did not specify which one. Neither firm's representatives attended the Aug. 28 budget hearing or the JRA meeting.
When Barrett-Simon asked what the timeline would be for the RFPs, Mott said JRA has not developed them.
"Let's work on some dates," Mott said. "There are some things I need to work on before we get to that point that I don't need to express publicly."
More like this story