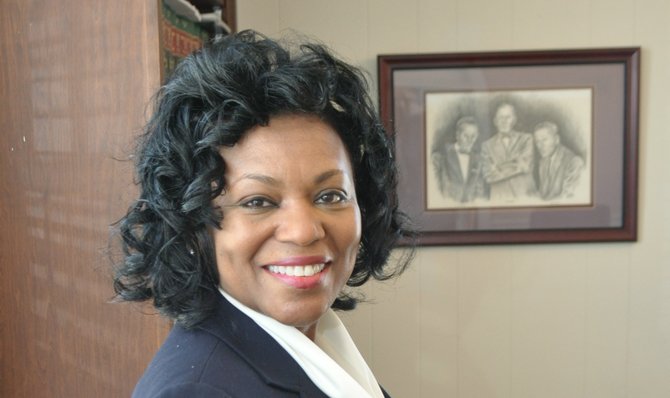 JACKSON — WAPT reported yesterday that former mayoral candidate Regina Quinn had endorsed candidate Chokwe Lumumba; then her campaign manager Aaron Banks told us she had not decided yet and that WAPT had spoken too quickly. But just now, Quinn released the following statement in support of Lumumba in next week's runoff:
After thorough review of both candidates' written plans for the City, after meeting with both Mr. Lumumba and Mr. Lee, after thoughtful consideration, after electronic and verbal discussions with supporters, and after praying in earnest, I am endorsing Chowke Lumumba as our next mayor for the City of Jackson primarily for two reasons. One, Mr. Lumumba is committed to making sure that the bulk of the $400 million to $1 billion that will be spent on Jackson's infrastructure (and that will come primarily from Jackson taxpayers) benefits local Jackson small businesses, creating jobs and business opportunities in Jackson for Jacksonians, black and white, blue collar and white collar. This will be a tremendous boost to the Jackson economy. Mr. Lee would only commit to being fair (whatever that means). Two, as reported by even The Clarion-Ledger, women heads of households make 27% less than men doing the same job. Not only is this unfair to the women, it also hurts our children as these mothers struggle to provide our children with healthcare, daycare services, and pre-kindergarten education, not to mention the basics of food, shelter, and clothes. Mr. Lumumba is the only mayoral candidate whose plan advocates equal pay for equal work for women. He has committed to making sure that the City of Jackson gives immediate pay raises to all women in City government who do the same job as men to accomplish his commitment to equal pay for equal work. Moreover, he has committed to making this equal pay requirement a part of every contract awarded by the City of Jackson. This is not only the right thing to do; it will also be a boost to the Jackson economy.

As a member of the Jackson community, I have heard the rumors of Mr. Lumumba being radical, militant, and prejudice. Those questions I leave to Mr. Lumumba to address. What I will say is that in his four (4) years on the City Council, I have seen nothing he has done that exhibited any of that. Therefore, I am supporting and endorsing the candidate I believe best represents the goals of my campaign. And I encourage all of the 5,000 plus voters who voted for me to find out as much as you can about the two remaining candidate, pray in earnest about this very important election, and then vote your conscience, not your fears. Finally, thank you all from the bottom of my heart for lifting me and carrying me during this election, especially to you prayer warriors who prayed with me and for me each and every day of the race. In the end, for me it comes back to where it began: "I love this City and I love the people. " May God bless each and every one of you and may He bless Jackson, Mississippi. Now, everybody go vote Tuesday, May 21st for the next mayor of our great city.
More like this story
Like independent media outlets around the world, the Jackson Free Press works hard to produce important content on a limited budget. We'd love your help! Become a JFP VIP member today and/or donate to our journalism fund. Thanks for considering a JFP VIP membership or one-time support.