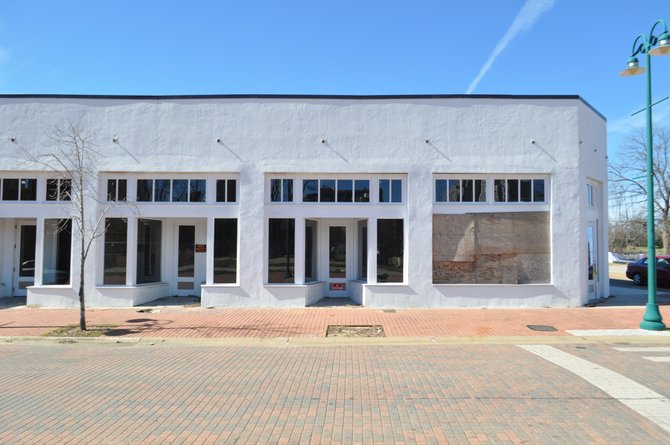 The Jackson Redevelopment Authority had some big questions for the Farish Street Group at the monthly JRA meeting in January.
JRA board members haven't divulged where the quasi-governmental agency stands in regard to its contract with the developers since that Jan. 23 meeting, though. JRA owns the land and holds the Farish Streets Group's lease on the historic property.
At the meeting, board members and board attorney Zach Taylor said that the Farish Street Group failed to meet certain deadlines that were in their contract. As a result, the JRA could declare the Farish Street Group, headed by principal investor David Watkins, in breach of contract if the board chooses to do so.
"There are obligations under the lease that (the Farish Street Group) have with the authority that have not been performed," Taylor said at the meeting.
"There was a schedule for completing renovation of buildings. That schedule has not been met and is way behind."
Members also mentioned reading a story in the Jackson Free Press revealing that The Farish Street Group's engineers had discovered there is no foundation in the building the developers planned to renovate for the B.B. King's Blues Club.
Newly reappointed JRA Executive Director Willie Mott said that the JRA, which owns the building, had heard this news from The Farish Street Group, but the board needed to see the proof of the findings from the engineers.
This reporter spoke to Mott after the meeting and requested an opportunity to interview him later that week. Mott said that all media requests to speak with him needed to go through City of Jackson Communications Director Chris Mims' office.
When this reporter called Mims to request an interview, Mims laughed and said that his office does not handle media relations for the JRA. Mims said he would let Mott know that.
JRA board member Beneta Burt told this reporter during a phone interview that she needed to defer any questions to Mott or Chairman Ronnie Crudup. Attempts to contact Crudup have been unsuccessful.
Mott returned a call to the Jackson Free Press Feb. 1. When asked about Farish Street, Mott again said that all media calls needed to go through Mims. When told that Mims said he did not handle JRA interviews, Mott said, "(Mims) told me something different last week."
Mott then said that he needed to speak to Mims again, and asked for a list of questions so that he could make sure he answered them correctly. This reporter informed Mott that providing questions to a source prior to an interview is against JFP policy. Mott said that he would speak to Mims and call 
back Feb. 4.
The JFP has not heard back from Mott, and he has not returned messages left at the JRA office since Feb. 4.
Pub Coming to Fondren
Fondren will soon get the craft-beer-centered pub some local businesspeople have believed that the neighborhood has needed for a 
long time.
Marty Clapton, owner of Clapton Realty, and Wilson Hood, leasing manager at the Mattiace Company, have joined forces to open the pub. They are keeping some information, including the pub's name, from the public for the next few weeks, though, 
Hood said.
"We don't want to put out too much information regarding timing and that kind of stuff until we get a little further along," Hood told the Jackson Free Press Feb. 11.
The pub, located in the Fondren shopping center at the intersection of Lakeland Drive and Old Canton Road, on the corner between Rainbow Co-op and Cups, will focus on selling craft beers on tap for locals looking for a good drink, Clapton said.
He added that the bar will offer pub-style appetizers like pimento fritters and boiled peanuts, and small entrees like a blackened chicken sandwich, but it won't attempt to compete with the multitude of restaurants located in Fondren.
"We just want to be known as the bar place, focused more toward young professionals," Clapton said. "We want to have that aspect where you can go somewhere after work, sit down, have some good beer and have that food option."
Comment at www.jfp.ms. Email Jacob D. Fuller at jacob@jacksonfreepress.com.
UPDATE: Owners have released the name of the pub: Fondren Public. Here is a link to the pub's Facebook page:
More like this story
More stories by this author