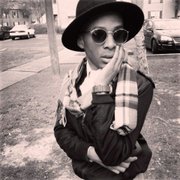 I remember very vividly the summer I first read Nelson Mandela's "A Long Walk to Freedom." I was living at my grandmother's house then. I was 19 years old, and it was the longest book I'd ever attempted to read. But while reading, I felt my soul leaping and growing and telling me that I had to live courageously. I could not afford to not fight for justice. I could not afford to not dedicate my life to love's purposes.
By reading Mandela's story, I saw what the best of humanity looked like. I saw that no matter how much oppression and humiliation one group may inflict upon another, the human spirit is oak-tree strong, and we can rise above it. We can choose to not let their evil define us. We can evolve, even in the face of stark adversity and unyielding hatred.
Nelson Mandela is my hero. He was a giant of a man who had the unique ability to make others feel even larger than he was. The 42nd president of the United States, Bill Clinton, put it this way: "Every time Nelson Mandela walks into a room we all feel a little bigger, we all want to stand up, we all want to cheer, because we'd like to be him on our best day."
You see, that is what great people do. They remind us that the light they have is inside all of us as well. We only need to let it shine, fearlessly and with the intent of eradicating evil by the power of love.
How blessed are we to have had such an example. Mandela joins us as a beloved ancestor now, and with that comes a greater responsibility to continue the work that he and so many others have begun. I am reminded of that great James Baldwin quote: "Your crown has been paid for. Put it on your head and wear it."
We are a people for whom others have died. Not just as people of color, but for all those who have been under the dense weight of oppression. We must honor this sacred trust by fighting for justice with every fiber of our being--non-violently, of course, but with much fierceness and equal passion.
It is absolutely imperative that we understand how inextricably linked our destinies are. The plight of the women in Soweto is linked to mine. So is the plight of the children running in fear of drones in Afghanistan or the displaced people of Palestine.
We must take responsibility for the earth mother and her offspring. We must not allow innocent lives to be taken. We must end hunger and the poverty that surrounds us all too comfortably. We must give voice to the voiceless. We must arm ourselves with love and the wisdom needed to make our world a transformed place. A better place will simply not suffice.
The love that wooed Mandela is now urgently wooing us. It is calling us to do better, to be better. It is bidding us to take better care of the planet and to find ways to reduce our carbon footprint. It is pleading that we become more aware about where our food comes from and how the animals were treated in the process, as well as the workers who prepared it.
It is compelling us to take measures to ensure that every American has affordable health care and can make a living wage. It is telling us to follow the path of peace as if our lives depended on it. It is warning us ever so lovingly that we cannot continue on the path that we are on. It is time for us to change courses. It is time for us to take responsibility for ourselves and each other. We are each other's keeper.
So in closing, Madiba, the great lover of freedom and our collective humanity, we honor your legacy. We pray that we can make you proud by adhering to your teachings and letting the values that led you to become our way.
May we move in the direction of love and away from fear. May we stand up for our gay brothers and sisters. May we hold those in leadership accountable for their misdeeds. May we expect more from our religious leaders and may our churches become temples of love. May your life, your ideals and your commitment to justice forever inspire us for generations to come.
If we can do this, we can save the planet and ourselves.
jehrod rose-alain is a senior at Tougaloo College, where he will graduate with an English degree in May. You can often find him reading Thich Nhat Hanh, watching OWN, studying Sarah Vaughan or working on his blog, Spiritual Anthropology.