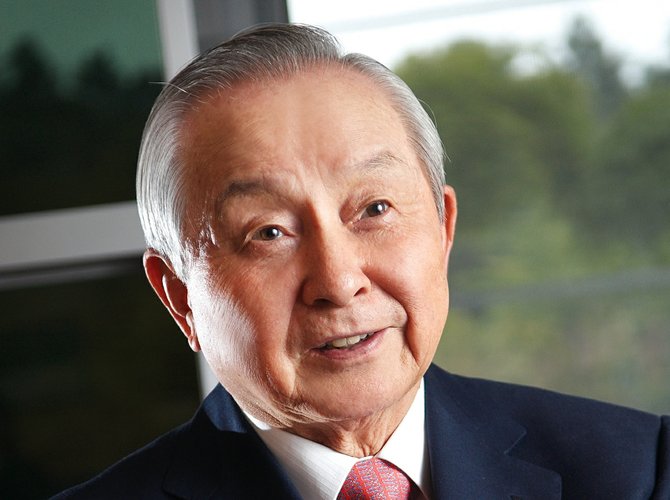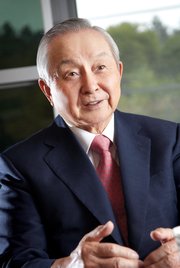 Belhaven University welcomes the addition of a campus international center named for the first Asian elected as president of the 40-million-member Baptist World Alliance: Dr. Billy Kim, a global spiritual leader, advocate for the poor, and humanitarian.
"In the modern history of the church, there have been few leaders who have had as much influence as Dr. Billy Kim," said Roger Parrott, president of Belhaven University, in a release. "Although not as well known in the United States, the ministry of Dr. Kim in Asia has been of the scope and significance of leaders like Billy Graham, Bill Bright, and Rick Warren. Belhaven is overwhelmed to be the only university in America that will have a building named in honor of the global impact of Dr. Kim."
Born in 1934, Kim was raised in what is now North Korea during a time where "war" and "home" were synonymous in his country.
"I wanted to be a politician at first," Kim told the Jackson Free Press. "I wanted to change the lives of poor people. I felt like politicians were capable of doing that."
Born into a poor family and the eldest of three siblings, life in Korea was difficult for Kim and his family, especially during the long Korean War of the 1950s. Kim went to work as a houseboy for the U.S. military under Sgt. Carl Powers. Undoubtedly, it was fate that brought the two men together. Powers was responsible for changing Kim's life and introducing him to Christianity.
"I was able to attend college in the U.S. with the help of an American solider I worked for," Kim said. "All he asked of me was to spread the word of Christianity, human values and democracy around the world."
Kim graduated from Bob Jones Academy and University in Greenville, S.C., in 1956, receiving a bachelor's degree in Bible studies. It was there he met his wife, Trudy. The two tied the knot in 1958. The couple had three children and, today, have 10 grandchildren.
After receiving his master's degree in November 1959, Kim returned to South Korea with a passion and vision for ministry. Kim's ministry started off slow, but eventually, the congregation grew to more than 15,000 members. The ministry has led Kim to heights and horizons he never imagined.
"I knew that, one day, I would be instrumental in shaping our world, but I never imagined by myself being a minister," he said. "But my life has been completely changed ever since the Lord, Jesus Christ, became my savior."
Since returning to his native land, Kim has established a job-training school, a central kindergarten, a Christian night school and a Baptist seminary. In 1994, he built the Central Christian Academy. As a result of his work with the underprivileged, he was the recipient of the Lions Clubs International Humanitarian Award in July 2004. He has received more than 15 honorary doctorate degrees from universities and colleges including Belhaven, Trinity College, Dallas Baptist University and Southwest University. Kim also built an international media network at Far East Broadcasting Company-Korea, and he serves as chairman of the board
As a spiritual leader, Kim has met dozens of influential people and politicians providing them with advice and guidance.
"I have had the opportunity to meet with great political leaders, including (former) President George Bush" he says. "I met with Fidel Castro. We discussed our beliefs on revolution and spiritual needs. I've been all over the world preaching the good news of Jesus Christ. I'm so honored to be in a position to do so."
Kim considers translating for Billy Graham during Graham's 1973 crusade a highlight of his life. "It was such an honor for me to translate for Billy Graham. He's such a wonderful leader and dignified man, and to be in his presence was an esteemed honor," Kim says.
He believes his presence at Belhaven University will expand relationships between the Mississippi and South Korea.
"I hope to bring more Koreans and more diversity to Mississippi," he says. "I want Koreans to study the basics, the fundamentals of an American education, like democracy and freedom."
The groundbreaking ceremony for the Billy Kim International Center is April 26 at 1:30 p.m. The 18,000-square-foot facility will be located in the center of campus and is projected to cost $4 million. Dr. Kim is scheduled to speak.
UPDATE: A previous version of this story said that Gov. Phil Bryant would speak at the groundbreaking. Unfortunately, the governor had to cancel.