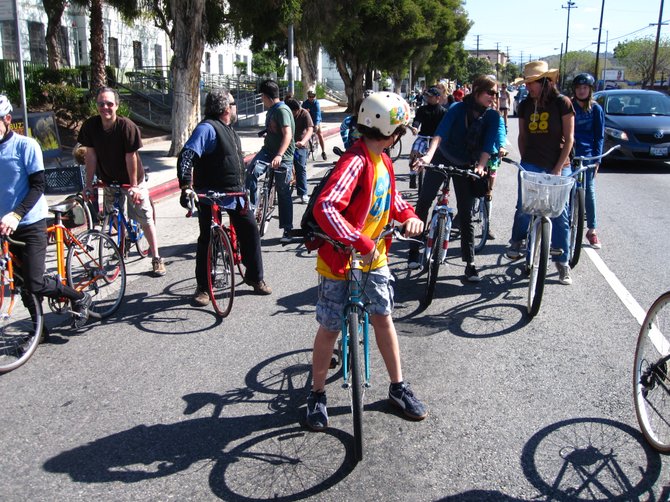 To promote healthy living and exercise, downtown Jackson is closing Congress Street and offering activities, music and more.
The event, Jackson Streets Alive!, is part of a movement that began in Bogota, Colombia, Melody Moody explains. Moody is executive director of Bike Walk Mississippi, the organization behind the event. Called cyclovia, open streets or streets alive, depending on the area, the movement is all about shutting off the streets to cars and celebrating human-powered transportation such as walking, biking or skateboarding. In some cities, it is a yearly event; in others, they shut streets down each week.
In Jackson, Bike Walk hopes to bring people of all ages together to enjoy fun physical activity. Local bands will provide live music all day, and vendors will keep food and refreshment flowing. It is a fundraiser for Bike Walk Mississippi as well, and Moody says the organization wanted an all-inclusive event.
"We thought we'd be continuing to preach to the choir if we did a bike ride," Moody says. "We think the best way to grow the movement is to bring in people who don't necessarily see themselves as bicyclists."
Bicycles will be a theme of the day, thought, with bike rides and contests, as well as a bike maintenance booth, helmet fittings and bike safety discussions. Other activities include face painting, interactive games (hula hoops, jump rope, four-square, human tic-tac-toe), roller-skating, skateboarding, relay races, and free classes in Pilates, yoga, Zumba, dance and more. Organizers also hope to see visitors bring in their own ideas and start games and activities organically within the event.
Jackson Streets Alive! is Mississippi's first attempt to hold a festival of its kind, but Moody hopes to see it become an annual event not just in Jackson, but statewide. "I'd like to package it and take it as a replicable program," she says. "I'd love to see Oxford Streets Alive!, Natchez Streets Alive!, Pascagoula Streets Alive!"
Bike Walk Mississippi is able to host the event largely due to a grant from the Bikes Belong Foundation, which sees the state as an area with great potential for growth in the bicycling community. Another organization, the Alliance for Biking and Walking, honored Bike Walk with the 2013 Advocacy Organization of the Year award for its work. It's a big deal to Moody and the organization. "Mississippi is having a thumbprint on the nationwide spectrum," she says. "I don't think people know the great strides we are making."
Bike Walk Mississippi is a statewide organization that advocates for bicyclist, pedestrian and runners' rights and awareness. Moody says they take a "top down and bottom up approach" to making the state more bike-friendly.
"We work with grassroots groups in communities (as well as) lobby to Congress and the Legislature," she says. "Our goal really is to create pilot programs around the state that we can then replicate in other communities."
Jackson Streets Alive! is Saturday, April 27, on Congress Street in downtown Jackson from 11 a.m. to 4 p.m. Admission is free. Email bikewalk@bikewalkmississippi.org or find the event on Facebook.
Correction: An earlier version of this story incorrectly stated that the Bikes Belong Foundation gave Bike Walk the 2013 Advocacy Organization of the Year award. The Alliance for Biking and Walking is the organization that gave the award.