"With modern technology and science, you can't find one instance ... There's no such exception as life of the mother. And as far as health of the mother, same thing, with advances in science and technology, health of the mother has become a tool for abortions anytime under any reason."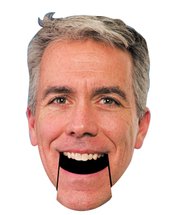 —U.S. Rep. Joe Walsh, R-Ill., Tea Party, to reporters after an Oct. 18 debate with his Democratic opponent, Tammy Duckworth
Why It Stinks: The American College of Gynecology and Obstetrics estimates that some 600 women die due to complications during childbirth annually in the United States. That number is dubious. "There are no federal requirements to report maternal deaths and U.S. authorities concede that the number of maternal deaths may be twice as high," wrote Amnesty International USA in its 2010 report, "Deadly Delivery: The Maternal Health Care Crisis in the USA." "... [R]eporting of pregnancy-related deaths as a distinct category is mandatory in only six states: Florida, Illinois, Massachusetts, New York, Pennsylvania and Washington."
In its 2011 update, AIUSA reported that U.S. maternal mortality got worse than the previous year; our international rank fell from 41st to 50th in the world, despite health-care fees twice as high as any other country. "The U.S. maternal mortality ratio, at 12.7 (deaths per 100,000 live births), was three times as high as the Healthy People 2010 goal, a national target set by the U.S. government." For American Indian/Alaska Native women the rate is four times higher than the 2010 target, and for African American women, eight times higher. Poverty, discrimination in care and high cesarean rates all increased the risk of a woman dying.
AIUSA identified the main causes of maternal death in the U.S. as: embolism (a blood clot that blocks an essential blood vessel); hemorrhage (severe blood loss); pre-eclampsia and eclampsia (disorders associated with high blood pressure); infection; and cardiomyopathy (heart muscle disease).
Life-threatening medical conditions that can lead to terminating a pregnancy include infections of the uterus or the amniotic sac surrounding the fetus, some heart conditions and pre-eclampsia, Dr. Erika Levi, an OB/GYN at the University of North Carolina told the Chicago Tribune. Dr. David Grimes, a clinical OB/GYN professor at the UNC's School of Medicine, added complications of diabetes, pulmonary hypertension and cancer, which he said sometimes can require termination of the pregnancy before treatment can proceed. Cases severe enough to require abortions are rare, Grimes said, adding that he nonetheless sees several a year.
In 2010, Mississippi's rate of maternal death per 100,000 was 15.2 percent, putting it at 45th in the nation for high rates of maternal deaths, meaning that only five states did worse.
More like this story