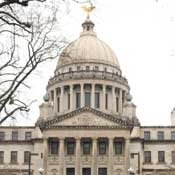 Mississippi is sixth in the nation for government transparency and accountability, even as our campaign-finance laws need strengthening, a recent report found.
The State Integrity Investigation, a partnership of the Center for Public Integrity, Global Integrity and Public Radio International, measured the states' "risk of corruption."
Instead of tallying government scandals, the investigation ranked the strength of states' laws to deter corruption. The states with the strongest anti-corruption laws might not be the ones people would expect.
"States with well-known scandals often have tough laws and enforcement that bring those to light," a statement from the Center for Public Integrity said. "'Quiet' states may be at higher risk, with few means to surface corrupt practices."
Mississippi's C+ grade tied it with Iowa. The state with the best score was New Jersey, and Georgia had the lowest score.
In its analysis of Mississippi's anti-corruption laws, the organization wrote that fines for failing to file campaign-finance reports or violating open-meeting laws help deter people from breaking the law. The state also scored high for legislative accountability, budgeting and lobbying disclosure.
Mississippi has room to improve in how public officials can use campaign donations, the report said, noting that "limits on campaign contributions are almost non-existent," and politicians can use donations for their own living expenses.
Read more about the project at publicintegrity.org.
More like this story