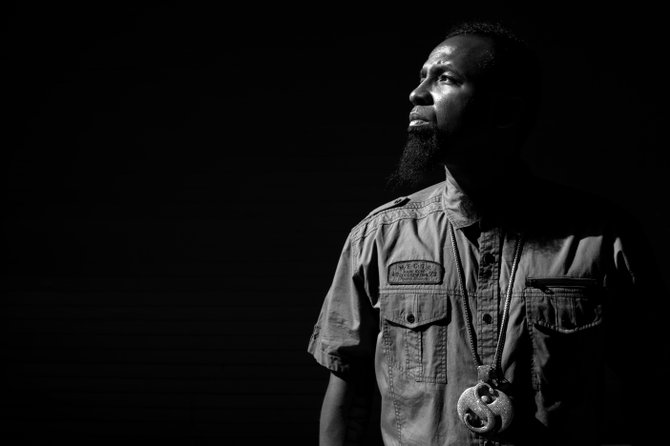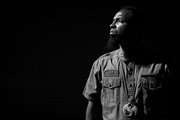 UPDATE: The Jackson show for Tech N9ne has been cancelled.
With a total of 90 shows between March 24 and July 6, Aaron Yates, aka Tech N9ne, is embarking on the longest tour in rap history. On June 30, the tour comes to Jackson with Machine Gun Kelly; MayDay; Prozak and Krizz Kaliko at Commerce Street, formerly known as the Whiskey River Saloon, before that, Club Fire.
N9ne, who used to be a breakdancer, has been rapping since he was in seventh grade in 1985. "With rhythm came rhyme," he says.
At the time, he was looking for a way to express the movement that he felt with words. A few years later, hardcore rapper Walter Jefferson gave him his moniker. According to Jefferson, N9ne's fast-paced style of rapping sounded like a gun going off.
In later years, N9ne became interested in numerology, the study of the power of numbers. He discovered that nine is the number of completion. He changed the spelling from Tec to Tech to be short for technique. "The complete technique of rhyme" is what he calls it.
N9ne's complete technique includes writing about life experiences in a straightforward way with no sugarcoating. He says that he has always had an infatuation with rebel music. He wanted to be the biggest rebel possible.
In 1999, he helped start the indie hip-hop label Strange Music, and in 2002, he had a campaign called "F*ck the Industry." "Fck the major labels," N9ne says. "I'm going to start my own label and sell millions. Fck the way they do it. I'm gonna do it with face paint on and with red, spiked hair—I don't look like anyone else in my community."
"I like the power of rap. I like rap that moves people. I like those words that move people," N9ne says. Some of his influences include hardcore rappers such as Ice Cube, N.W.A and Public Enemy. "I like people that speak loud and hard," he says.
When Public Enemy came out in the 1980s with its politically charged lyrics, the young Tech N9ne had never heard anything like it.
"I guess that's just something that's been with me since I was a youngster—to go against the grain, to do what's not P.C.," he says.
N9ne also writes personal narratives. "I paint beautiful stories with rhymes," he says, emphasizing that his music is all about life.
His latest EP, "Klusterfuk," opens with him slowly singing "I was born in November, eighth day, 1971st year" on the title track.
"I want people to know how I grew up," Tech N9ne says for why he writes such personal lyrics. "I want my fans to connect and know who I am. ... I like my life. I don't just write stupid freestyle songs with no substance."
Lots of his music is about his search for a higher power because his mom is sick. "If I knew that there is truly something that I'm praying to every day, then I would feel a lot more at ease about where she may go if she happens to die," he says.
It's not all serious, though.
"I like to write a stupid song every now and then," N9ne jokes, "because I make too much sense. I think I'll write a song called 'Nonsense' and see how it goes."
"As I get older, my stories change," N9ne says. "That's what life is, though—ups and downs." Tech N9ne has 12 albums, with the next one set to release late in October.
N9ne's live performances are loud, rowdy and energetic. "The crazier I can get it, the better," he says. His favorite part of performing is looking into the crowd and seeing so many happy faces.
Many of his shows on this concert have sold out. "There's a lot of love—can't hate on that," he says.
More like this story