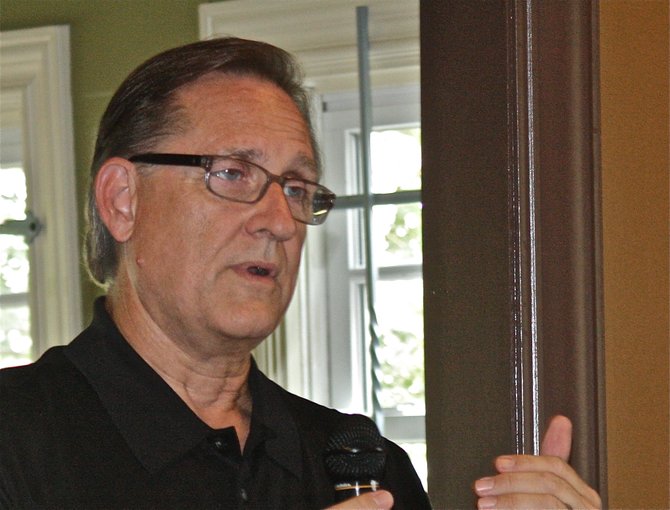 From Gov. Phil Bryant to former city council members and west Jackson citizens, many have made their voices heard on a proposed development that may bring more than 150 mixed-income townhouses to Dr. Robert Smith Parkway near Jackson State University.
However, David Kelly has been the lone voice for Chartre Consulting LTD, the Oxford-based developer of the proposed project. Since July 10, Kelly--Chartre's director of planning, design and entitlement--has addressed Jacksonians' concerns and comments about the development at community meetings and one-on-one interviews with politicians and media alike.
Kelly told the Jackson Free Press that he met with Bryant, who expressed a desire to see higher quality in affordable housing in Jackson.
"I don't think anyone disagrees that this is the capital city, and we should be putting more effort into making this a showcase for people that come from outside the city (and) outside the state," Kelly said. "We need a better face. The governor has a sincere interest in helping not only west Jackson, but Jackson State succeed."
Chartre plans to build the townhouses in units of two to four and make them available in three income brackets: low income, workforce and market rate. Low-income and workforce townhouses will each make up about 40 percent of the project, while market rate townhouses will take up the remaining 20 percent.
Kelly said the low-income and workforce townhouses are dependent on Tax Increment Financing. TIFs allow the developers to repay debt accrued building the development through an increase in tax revenue due to increased property value. Chartre has to submit the application for the TIF by the end of September.
Chartre faces separate approval for the low-income and workforce housing. Kelly said the project will go forward, possibly with some major changes, if Chartre gets approval for one and not the other. The market-rate townhouses, which will not be funded with any tax money, hinge on the approval of the funding for at least one of the other two groups.
To qualify for the low-income houses, individuals or families must make no more than 60 percent of the median area income. Fitting into the income bracket will not guarantee anyone a townhouse in Chartre's development, though, Kelly said. He said anyone applying for the homes will face a battery of hurdles.
"We're looking for hard-working families who want a safe and secure place to live," Kelly said. "That's who we have pledged to offer that to."
During a group of community meetings, including one with the West Central Jackson Improvement Association at Sheppard Brothers Park on Hattiesburg Street, citizens have raised some concerns about the project to Kelly. One citizen at the WCJIA meeting said she did not want to see a gated community of townhouses serving to connect JSU to downtown Jackson.
"I think what you need to be is open minded about what is best there," Kelly said. "If you stand pat and say, 'We only want retail right there,' west Jackson is not ready for retail, yet. You could end up with an empty site for a very, very long time, or you could choose to have something that will be a statement that will help promote growth.
"We don't know the answer, but we're willing to investigate it. My suggestion is, instead of saying no, let's enter it with an open mind and find out what's best to go there."
More like this story