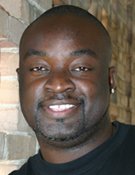 Democratic Rep. Charlie Rangel of New York State has begun his fifth decade in public office. Republican Sen. Orrin Hatch of Utah has been in Washington, D.C., since 1977. Closer to home, U.S. Rep. Bennie Thompson is approaching two decades in the nation's capital.
And last November, we had one Hinds County supervisor, George Smith—who had served 30 years in office—lose his seat to Jackson's Ward 3 Councilman Kenneth Stokes, who had already served on City Council for the better part of 20 years himself.
In my opinion, none of these scenarios are good for the people charged with voting public servants into office. It may seem ambitious, but I think every publicly elected position should come with term limits—hard term limits.
Would we have the gridlock that we have in Congress if those ladies and gentlemen knew that their time was limited? Wouldn't term limits encourage a more immediate need to leave a lasting legacy in the history books?
I believe that, most importantly, term limits would hinder the ability of special interests—and their money—to entice officials over the long run.
I'm not suggesting that we replace these longstanding politicos with just anyone. Nor am I saying that we should arbitrarily remove them simply to put younger people in their seats. And it's not as easy as just saying, "When the constituents are ready for him or her to go, the people's vote will make that decision."
Voters become enamored with their elected representatives, at whatever level he or she may be on. And that makes it much easier for everyone to become complacent.
Isn't eight years plenty of time in office? Isn't 20 years too long?
It's about time we started putting some things into play to hold our politicians more accountable to us, the voters. I believe term limits are one way to begin. We have many capable people primed to lead, and they deserve a shot. Demographics change. Population changes. But most glaringly, problems change, and old approaches and solutions don't work. I find it difficult to believe, for example, that someone who has been in office since the 1970s or '80s can connect with this technological age, despite their best efforts.
Change is not a word a lot of people are comfortable with, especially in the South. But if you're frustrated with partisan politics, perhaps you should see fit to just send a message to those in power—by sending them home.
Term limits anyone?
And that's the truth ... shonuff.
More like this story
More stories by this author