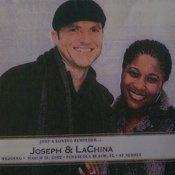 When state investigators caught up to convicted murderer Joseph Ozment Sunday night, he was living in a Laramie, Wyo. hotel and driving the Mercedes-Benz of his fiancee, LaChina Tillman, who has an impressive-sounding job with defense contracting giant Northrop Grumman.
After several weeks of trying to track Ozment, investigators from the Mississippi attorney general's office served him with court papers, Attorney General Jim Hood told reporters at an afternoon press conference Monday.
Convicted of killing a store clerk in DeSoto County in 1992, Ozment is one of five former inmates who lived and worked in the governor's mansion under Gov. Haley Barbour. Barbour pardoned the men just before leaving office in January.
Citing a provision in the state constitution that requires individuals to publish notice 30 days before receiving a pardon, Hood convinced Hinds County Circuit Judge Tomie Green to temporarily halt the pardons. Green also ordered the five trustys to check in daily with the Mississippi Department of Corrections and to appear at a hearing on Jan. 23. Ozment did not attend the proceedings.
The search for Ozment had been narrowed to Colorado Springs, Colo., where Hood said Tillman had bought a house. After receiving a tip from an informant in Wyoming, investigators found Ozment staying in a hotel under an assumed name. In the process of trying to avoid being served, Ozment bumped one of the investigators with his car, Hood said. Later, Ozment signed a receipt of service with the AG's investigators and two Laramie police officers. 

Hood provided reporters with copies of the couple's wedding save-the-date, which contains a photo of Ozment and Tillman brandishing her engagement ring in a joyous embrace outside what Hood said is the governor's mansion, where Ozment was living as a corrections prisoner.
"It's unfortunate how things have occurred at the mansion and how this prisoners were handled," Hood said, noting that Ozment is dressed in street clothes rather than the striped green-and-white jumpsuit minimum security inmates are required to wear. "This guy's got a tattoo with Aryan Brotherhood on his back, and this lady who has a college degree, and is an engineer, and is doing very well, has taken up with him."
An Internet search of Tillman's name reveals that Women of Color Magazine recognized her as a 2008 rising star in Science, Technology, Engineering and Math.
The Barbour pardons also spurred a maelstrom of controversy in Mississippi and across the nation, prompting Barbour to respond using several national media outlets.
Barbour has said that he only released 26 prisoners from custody, which, according to his math, represents only 0.0012 percent of the more than 80,000 people who are doing time in state prisons or are on probation or parole. Hood addressed statements Barbour made raising questions about the role of an assistant attorney general working for MDOC. Both Barbour and Tom Fortner, a lawyer representing several of the mansion trustys, alleged that Assistant Attorney General David Scott, who works for Hood, worked with gubernatorial adviser Daryl Neely on the pardon process.
Hood stated that Scott only advised Barbour's office of the constitutional publication requirement. "This is a sideshow by Tom Fortner and the former governor to divert attention from the fact that the former governor has loosed his favored murderers upon the public without any legal authority to do so. These untruths and mischaracterizations are indeed the sign of a desperate man," Hood said in a statement.
The attorney general has said that his office will eventually review previous gubernatorial pardons to ascertain if pardonees complied with the law in those instances. Asked why he didn't challenge a round of clemencies Barbour granted in 2008, Hood said he "wasn't aware that publication was not complied with."
"It's not like somebody in our office is assigned to look to see if publications are done. I'm sure future AGs will do that, will probably make sure that the pardons were done correctly," he said. "I suspect future governors will be more careful in following the constitution after this debacle."
See Barbourwatch.com for full pardon coverage.
Previous Comments
ID

165936

Comment

i would still like to know how they even get a job at the mansion? Its my understanding violent offenders can not work outside the wire/fence. I didn't think they could ever be classified above B custody with close supervision. Maybe i misunderstood the way classifications work, the rules do seem to change from facility to facility. Not to mention at the whim of Epps or perhaps the warden especially at the private facilities. I'm all for second chances and there a many who deserve a second chance , while some should never see the light of day and mixing the two are bringing down those that have the potential to do better. WHY should a lifer behave, he has no reason too. GOD BLESS all our guys that need help.

Author

Al Mo

Date

2012-02-01T06:34:09-06:00
ID

165937

Comment

Al- From my understanding the prisoners that work at the mansion aren't part of and can't be part of the regular trustee system, it a different program and has different requirements. Somebody had it posted on one of the C-L articles but I can't find it now.

Author

BubbaT

Date

2012-02-01T12:20:14-06:00
ID

165939

Comment

Ryan wrote about it here. They're not supposed to send murderers to the governor's mansion, period. And even though Barbour called them trustys, they backtracked later and said they weren't. So let's just call them cold-blooded killers. How's that?

Author

DonnaLadd

Date

2012-02-01T13:09:47-06:00
More like this story
Like independent media outlets around the world, the Jackson Free Press works hard to produce important content on a limited budget. We'd love your help! Become a JFP VIP member today and/or donate to our journalism fund. Thanks for considering a JFP VIP membership or one-time support.