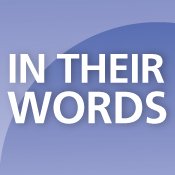 The JFP is featuring the stories of some of the people Gov. Haley Barbour pardoned, in their own words.
Noxubee County, 1975
Mitchell Tanksley spent at least seven months behind bars over a stolen cow. It's a tale that might have provided fodder for a Louis L'Amour novel but, unfortunately, Tanksley, doesn't go into much detail about the cattle caper that resulted in his felony conviction. He received a full pardon on Jan. 10, 2012.
In his application for clemency, he writes:
"I was night hunting with the cousin with whom I was working for at the time. My cousin was dating this lady name Mary Lou Hartness while still married to the mother is child. I was influenced by my cousin, Wesley Tanksley. He was using me as an excuse to get away from his wife to see another woman.
"After that night of the night hunting, the sheriff of Noxubee County, Cecil Russell, was informed by Mary Lou that Wesley Tanksley initiated the felony event. Wesley Tanksley at the time had returned to the state of Ohio. Sheriff Russell said to me if I would tell that Wesley Tanksley was involved and help him get Wesley back to Mississippi, he would let me go.
"I was too young and drunk to realize what a choice I made not to inform Sheriff Russell of Wesley's involvement, and how it could affect my future. I told Sherriff Russell I was not a snitch. I would not turn on my own cousin, flesh and blood. Wesley told me if I would take the blame and keep quiet he would send me money and cigarettes. This is after Wesley found out Mr. Russell had made an offer to let me go free. Mr. Grissom, whom the cow belonged to, stated to the judge not to send me to prison over $37 cow. Mr. Grissom stated 'Just let him pay for the cow.'
"Mr. Russell was upset with me because I would not turn Wesley in, so Mr. Russell and the courts gave me three years and stated the cow was worth $100 for it be a felony. I appealed and out on bond then returned to the Navy in March of 1975. While coming home on a weekend in January 1976 walking on highway 45 in Meridian, Miss. Mr. Russell and the sheriff of Kemper County say (sic) me and make (sic) me get in the vehicle with them. I was taken to Noxubee County jail and held until I was transported to Parchman, I served seven months.
"Mr. Russell tried to get me sent back on parole violation for statutory rape of a girl I was dating name Tammy Butler. I was found not guilty and had no other incidents under the parole officer David Baine of Kosciusko, Mississippi."
Read more about the pardon files at barbourwatch.com.
More like this story