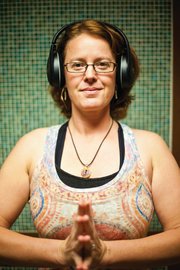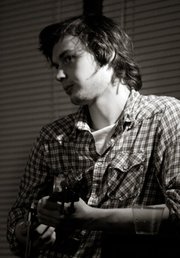 This Thursday, Morningbell Records & Studios (622 Duling Ave., Suite 205A, 769-233-7468) hosts "Happy Homecoming," a concert featuring Lizzie Wright, Laurel Isbister Irby and Alex Pieschel. The free concert starts at 7 p.m.
Here are some tidbits about the performers.
During "Happy Homecoming," Wes Hughes will accompany Laurel Isbister Irby, and Lizzie Wright will play with Alex Pieschel.
Isbister Irby got her hands on a tape recorder when she was 4 and her first guitar when she was 9 years old.
Isbister Irby will play a new song called "Choices" that her younger sister, Holly Hollar, wrote the lyrics for.
Isbister Irby studied Bulgarian music at New College in Florida and lived in Bulgaria on a Fulbright grant after graduating.
Lizzie Wright, 29, had her first real performance at a school talent show when she was 16. At 17 years old, she and some friends raised money to make and sell CDs of original music and donated the proceeds to help children with cancer.
Wright's live sets often include lots of audience participation. "Be ready to sing in your loudest voice and clap your joy out," she says.
Wright makes "folk-tinged indie pop," she says. "It's basically me and my guitar, and I write a lot of fun, quirky songs."
Wright moved away from Jackson to Columbia, Mo., for graduate school at the University of Missouri where she is earning a master's degree in forestry.
About a year ago, Wright deleted her Facebook account. She recently logged back in to reach out to her Jackson friends to set up a show here while on winter vacation from school.
Alex Pieschel and Wright played in the Jackson-based band called the Kevin Slater Family Band.
Lately, Pieschel has been listening to music that "fills the space in a room," he says, like Brian Eno.
Pieschel, 25, is a graduate student at the University of Alabama studying Shakespeare. He's classically trained in violin, played the trumpet in high school and plays the guitar.
Pieschel makes music that combines folk with electronic sounds, such as those found in old video games. Give it a listen and download for free at soundcloud.com/apieschel.