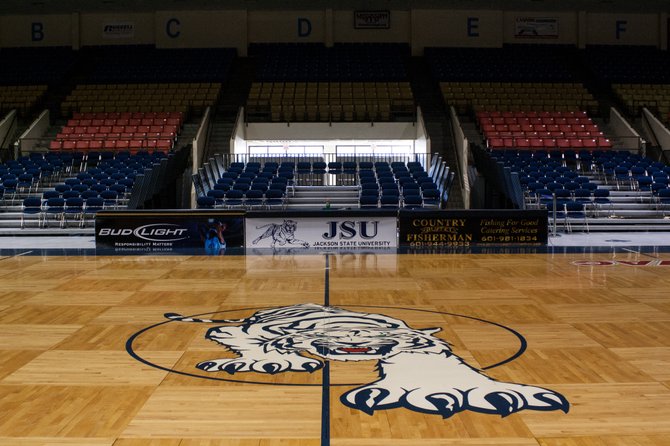 Jackson State is getting major help to improve the academic performance of its student-athletes.
The NCAA chose JSU as one of six universities nationwide to receive grants from the Limited-Resource Institutions Grant Program Pilot. The pilot will provide between $330,000 and $900,000 to the six institutions over the next three years. The NCAA awarded JSU the maximum $900,000.
JSU will use the funds, as well as $400,612 from the Southwestern Athletic Conference's special assistance fund and a $50,000 match from the school's academic enhancement budget, sports scholarship budget and academic affairs budget, to create the 930 Initiative. The initiative's goal is to keep student-athletes in school, improve their performance in the classroom and help former student-athletes who have used all of their athletic eligibility to complete their degrees.
Jackson State President Carolyn Meyers said the university will continue the 930 Initiative after the pilot program is over.
"This grant will allow us to build on these (programs) and to institutionalize these support measures," Meyers said at a press conference Dec. 11.
Nearly one-third of the money--$95,000 a year--will pay for summer school hours for student-athletes who participate in the Pro Path Initiative. The goal of Pro Path is to assure student-athletes who leave school early to pursue a professional career do so with a college degree. Pro Path will also spend $5,000 a year for speakers and special programs for participants.
Another $100,000 per year will go to pay for the remaining degree requirements for student-athletes who have exhausted their athletic eligibility and meet minimum guidelines.
The remaining $100,000 a year will go to online tutoring services for athletes during team travel, two new positions in the school's Athletic Academic Enhancement Center, and a new, state-of-the-art SMART classroom.
The 930 Initiative gets its name from the NCAA's standard for its Academic Progress Rate, which is based on player eligibility, player retention and graduation rate of athletes in each individual sport. The NCAA calculates APR by awarding each athlete one point for staying in school and one point for remaining academically eligible. All team members' points are then added together, divided by the total possible points and multiplied by 1,000 to get the APR. A perfect APR is 1,000.
Under NCAA rules, athletic teams must have a minimum average APR of 930 over the two most-recently completed years, or 900 over the last four years, to compete in tournaments, championships or bowl games.
Those requirements are tightening, though. In the 2014-15 school year, teams must have a four-year average of 930 or a two-year average of 940 to compete for titles. In 2015-16 and beyond, teams must meet the 930 four-year average.
All of JSU's teams meet this year's minimum requirements. Two sports, baseball and men's basketball, have four-year averages under 900, but both teams have shown vast improvement and have a two-year average over 950.
Two other sports teams, football and women's bowling, have four-year averages under 930. Women's bowling had only one year, 2009-10, of the last four in which the APR was under 929 (818). That season will not count toward the team's average when the minimum requirements rise in 2014.
The football team improved greatly after the NCAA banned them from postseason competition in 2011-12 due to low APR. The team brought its four-year average above the 900 threshold, though, with an APR of 971 last year, making them eligible for this year's SWAC Championship.
More like this story
More stories by this author
Like independent media outlets around the world, the Jackson Free Press works hard to produce important content on a limited budget. We'd love your help! Become a JFP VIP member today and/or donate to our journalism fund. Thanks for considering a JFP VIP membership or one-time support.