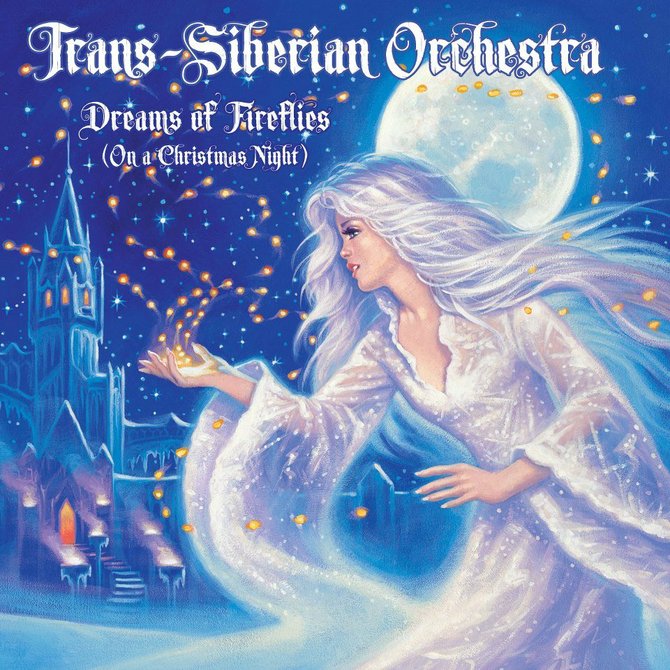 The Christmas holiday season is yet upon us. Some of you look forward to this time of year, while others dread it like the plague. I'm in a Grinch-y kind of mood this year for some reason, but hopefully some quality holiday concerts will help me get into the season. In the 13 years I've lived here in Jackson, I've never been disappointed by the assortment of holiday concerts and musical acts that grace our dear city. In the past I loved taking my students to see Ballet Mississippi's performance of "The Nutcracker," (especially when The Cavalier comes out in his skin-like ballet tights and 2,000 school children shriek in horror when they see his pelvic region.) I look forward to seeing Ballet Magnificat's "Snow Queen" at Thalia Mara Hall Dec. 16-18, as well as other holiday concerts that many of our local churches will be hosting.
Before things get too crazy with holiday happenings, go ahead and mark your calendars for these upcoming events. Aladdin's Mediterranean Restaurant in Fondren will be hosting DJ Monoxide, DJ Repercussion, DJ 360 Degrees and DJ Daphya Selecta during Fondren at Five on Thursday from 5-8.
One of Jackson's favorite singer/songwriter, Larry Brewer, has his CD release party for his new CD, "Waxing Ardent," on Friday, Dec. 7, at Shuckers starting at 10 p.m.
On Saturday, Suite 106 has Back to Basics featuring the Jackson Jackals—you surely don't want to miss this event.
I hate this "new country" crap they have on the radio nowadays, so I'm super excited that one of the rare country acts I do support is coming back through Jackson to share his style of old soul country with us. Country hitmaker Jamey Johnson will perform at Club Magoo's on Saturday, Dec. 8. Call the venue for more information about ticket prices and time of the event.
Also, on Dec. 14 at the historic Alamo Theater on Farish Street, please mark your calendars for an amazing event: A Night of Musical Artistry will feature acts such as Palmer Williams, Jessie Primer Jr., James Burton, Scott Albert Johnson, Rosena Boarden, Dr. London Branch, Forest "Juke" Gordon and Jimmy Jarrett. The event begins at 7 p.m., so make sure you are there early to get a good seat to see such
musical dignitaries.
I hate shopping. I totally loathe it. So when I shop, I try to pick not only the best gift that fits my budget, but also something that I think my friends would like, or at least need to be listening to or reading. My 2012 Christmas gift suggestions are:
Music:
Scott Chism & The Better Half: "Long Haul Steady"
Thomas Jackson: "Bridge Burner"
Soundwagon: "Give The Fiddler A Dram" (a collection of Mississippi fiddle songs that were recorded in New York)
Larry Brewer: "Waxing Ardent"
TB Ledford: "Butcher Bird"
Little Victories: "Chris Knight"
Vince Guaraldi Trio: "A Charlie Brown Christmas"
Trans-Siberian Orchestra: "Dreams of Fireflies (On a Christmas Night)"
She & Him: "A Very She & Him
Christmas"
Books:
The One: The Life and Music of James Brown by R.J. Smith (Gotham Books, 2012)
Musical Chairs by Kinky Friedman (William Morrow, 1991)
Not Fade Away: A Backstage Pass 20 Years in Rock and Roll by Ben Fong-Torres (Backbeat Books, 1999)
Love is a Mixed Tape: Life and Loss, One Song at a Time by Rob Sheffield (Three Rivers Press, 2007)
Burned: Living Through the 80s and 90s As a Rock Guitarist by Bobby DeVito (Amazon Digital Services, Inc. 2010)
Composed (A Memoir) by Roseanne Cash (Penguin Group, 2010)
Between a Heart and a Rock Place
(A Memoir) by Pat Benetar (HarperCollins, 2010)
Twang! The Ultimate Book of Country Music Quotations by Raymond Obstfeld and Sheila Burgener (Henry Holt & Co., 1997)
Don't kill yourselves shopping this season—it ain't worth it. Seasons greetings!
More like this story
More stories by this author