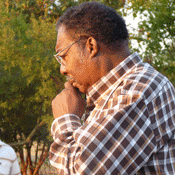 Civil Rights activist and original Freedom Rider Hank Thomas will speak about Rabbi Perry Nussbaum and the Freedom Riders March 25 at Millsaps College.
The Rabbi Perry Nussbaum Lecture Series is an annual event at Millsaps dedicated to men and women who have stood against racial bigotry and religious prejudice. Dr. John D. Bower, a pioneer in kidney dialysis and friend of the late Nussbaum, endowed the lecture series in 2008.
 
Thomas is president of Victoria Hospitality Properties, which owns and operates Marriott Hotel franchises, and vice president of Hayon and Hayon II, which owns and operates McDonald's franchises. Thomas is also a Vietnam War veteran and Purple Heart recipient.
 
The lecture is 12:30 p.m. on Friday, March 25, in room 215 of the Ford Academic Complex at Millsaps College. Admission is free. For more information, call 601-974-1033.
Also see: "I am Emmett Till"