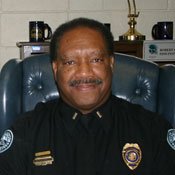 Micah Dutro, a Democrat running for a Hinds County Justice Court judgeship, must run in an unexpected district this year due to federal approval delays.
"We knew it was always a possibility," said Dutro, an attorney with Dobbs and Dutro in Jackson. "When I originally qualified to run, I was in District 1, but then the proposed changes earlier this year put me in District 5. But now we know that all they were was proposed district changes."
Dutro said his campaign has dedicated considerable resources to portions of west Jackson, particularly around Bailey Avenue and Jackson State University. Now, Dutro must run in a different part of the county. The U.S. Department of Justice, which must approve new district maps in states like Mississippi, with grimy histories of voter suppression, delayed approval of new Hinds County district maps endorsed by the Hinds County Board of Supervisors in February.
Other politicians may also be affected.
State law restricts district maps from changing fewer than 60 days before an election, which set the deadline for new Hinds County maps to be in place June 2. Without federal approval, all county politicians must run in the original districts approved after the 2000 Census. That map puts Dutro, who lives in Belhaven Heights, in District 1 and isolates him from JSU and portions of west Jackson.
Supervisors approved a new district proposal after less than 48 hours of debate in February. District 4 Supervisor Phil Fisher, R-Clinton, who monitored the February vote by teleconference from Afghanistan, was the lone vote on the board against the plan.
At the time, Clinton Mayor Rosemary Aultman accused supervisors of ignoring "generally accepted rule(s) for public hearings."
Supervisor Robert Graham justified the short-notice vote with the argument that the board had no choice but to approve a plan that night.
"We have to be able to vote tonight so we won't have to run twice (for our seats)," Graham said then.
The supervisor's expediency, apparently, was in vain. This morning, Graham said he was not completely surprised by the news that District 4 Elections Commissioner Connie Cochran and District 5 Elections Commissioner Lelia Gaston Rhodes delivered at the board's regular meeting yesterday.
"We were in constant contact with the Justice Department at all times, so we knew they had not yet told us they had approved the plan." Graham said. "Keep in mind that our map has not been disapproved. It just has not been approved yet."
Dutro says he does not expect to have to run again next year for District 5, if the Justice Department approves the supervisors' February map.
"We've been told by the attorney general's office and Connie Cochram that we wouldn't have to run again until the regular election rolls around again in four years," Dutro said.
"Let's say I win the election, I become the judge for District 1, and we decide to move to Clinton. I would not have to automatically resign my position because I moved. I just couldn't run for District 1 anymore. I think that's the theory."
Previous Comments
ID

163774

Comment

So, our 40k to Derrick Johnson did exactly what, then?

Author

RobbieR

Date

2011-06-08T08:55:12-06:00
More like this story