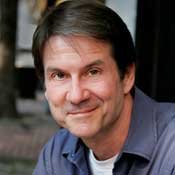 Paul DeBoy's first stage was the backyard of his Baltimore, Md., home. His older brother wrote plays that DeBoy would star in, and the two would charge admission when DeBoy was just 5 years old.
Decades later, he has expanded far beyond his childhood backyard, joining the touring company of the Broadway musical, "Mamma Mia!"
The tour is DeBoy's first traveling production but he's familiar with traveling for work. He has concentrated his past theatrical experiences in regional theater, which means DeBoy relocates from his home in New York City for about two months for each play. His role in "Mama Mia!" gives DeBoy his first experience in Jackson.
"One of the reasons I wanted to take the tour is getting out into new cities. Getting to experience all the towns I hadn't seen before has been a real joy," DeBoy says, adding that one of his favorite things about traveling is trying to scope out the favorite dining hotspots of the locals.
"Mamma Mia!" takes place on a Greek island and is set entirely to the music of ABBA. Sophie, the musical's protagonist, finds out that one of three men could be her father. DeBoy, 55, plays Harry Bright, one of the three.
Harry Bright, DeBoy's character, is a Brit. "He used to be a wild rocker; now he's sort of a subdued conservative banker," the actor says. "He comes back to the island to find himself. The whole musical is about people finding themselves."
A British accent almost comes naturally to DeBoy, who studied at the Royal Academy of Arts in London after attending the American Academy of Dramatic Arts in New York City. After earning his associative arts degree from AADA in 1977, DeBoy obtained his equity card from The Professional Union for Stage Actors in 1978 and has since appeared in numerous plays, including "A Dirty Shame" and "My Fair Lady."
"Mamma Mia!" was adapted into a hit screenplay in 2008, but DeBoy says the stage version is not the movie.
"It's completely different. .... In the movie, they had to go to an actual Greek island to film it. The movie is wonderful, but there's something sort of natural about a whole entire audience, and the lights, and all the actors all being in one room together at once, and it's all happening just for them," he says.
The stage version also includes actors dancing, playing instruments and singing live, and it pays off.
"When it comes time for curtain a call and the audience just cheers, we become rock stars," he says. "It is so much fun to listen to them scream."
"Mamma Mia!" is at Thalia Mara Hall Feb. 15 and 16. For tickets and more information, call 800-745-3000 or go to kesslerbroadway.com.
More like this story
More stories by this author