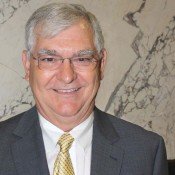 (verbatim statement) State Superintendent of Education Dr. Tom Burnham regarding the additional cuts to the K-12 education budget by Governor Haley Barbour:
The additional 3.2 percent reduction to the K-12 education budget announced today by Governor Barbour totals $75,413,738, including $66,122,814 to the Mississippi Adequate Education Program (MAEP), a program passed by the legislature to provide adequate and equitable funding for all schools.  Not only do these cuts come late in the budget year, they are in addition to the more than $116 million previously cut from K-12 education during this fiscal year.
These cuts will be devastating to Mississippi Schools and will make it extremely difficult for them to deliver high quality academic services to meet the needs of children. Expectations for our schools, students and teachers have never been higher, yet our resources to provide strong academic programs and services continue to be reduced.  The MAEP was designed to provide schools with the resources necessary to meet the high standards of the Mississippi Accountability System.  While our accountability standards continue to rise, the resources necessary for high achievement continue to fall.
These cuts will also impact the ability of the Department of Education to provide the needed technical assistance, programs and services to schools. These cuts will particularly hamper the Department's capacity to help our lowest performing schools – the schools that need our services the most.  The Department will have to reexamine and reevaluate every aspect of the organization, including legislatively-mandated responsibilities, personnel and the statewide goals established by the Mississippi Board of Education.
We are hopeful that the Executive and Legislative Leadership will continue to seek other options to minimize the cuts to MAEP and other areas of K-12 education.