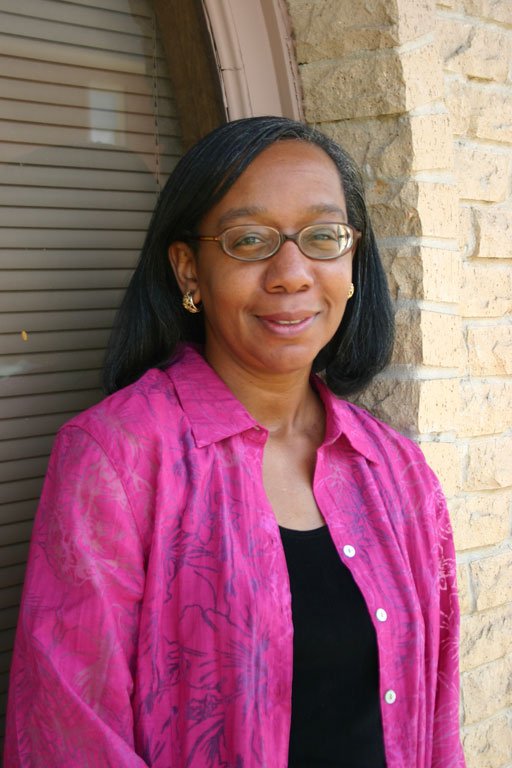 Two days before Anna Walker Crump began her position as the executive director of the Mississippi Coalition Against Domestic Violence, Heather Spencer's boyfriend murdered her on Sept. 11, 2007. Six days later, Doris Shavers' ex-boyfriend allegedly shot her to death.
"It put a face and life to my job description–it made everything more crucial and intense," Crump says. "I realized my calling at this time in my life was to increase public awareness, to nip this cycle of violence."
During the weeks following the women's deaths, Crump fielded a flurry of phone calls and interviews with the media. She found solace through prayer. "My parents taught us to put our faith in action, and that's what sustains me and helps me to hopefully sustain others," she says.
Crump manages the day-to-day operations of the Coalition and collaborates with 12 member shelters throughout Mississippi. The Coalition serves as a referral source for victims of domestic violence, and strives daily to build public awareness in Jackson by designing display cases, offering training to the community and organizing special events during Domestic Violence Prevention Month in October.
A lifelong Jacksonian, Crump, 46, grew up in a blended family with 13 kids. "You learn a lot about group dynamics and how to deal with diverse personalities," she says, laughing. The family attended a Baptist church and held weekly prayer meetings at their home. Her mother was a homemaker, and her father was a brick mason who helped build Casey Elementary School, where Crump would later teach and admire his craftsmanship daily.
Crump majored in education at Millsaps College because she always had a passion for teaching, motivating and inspiring others. She also enjoys writing. As a sophomore at Millsaps, she wrote and directed a series of skits for Black History Month. At Vanderbilt University, Crump developed her technical writing skills in a public-policy and program evaluation masters program.
For the past 18 years, Crump has managed, consulted and written grants for non-profit organizations. After marrying her husband, Greg, in 2003–the couple met through their active community involvement and Crump's grant-writing–Crump helped him develop a consulting agency that provides training for faith-based organizations in a 10-parish area of central Louisiana.
A voracious reader who starts three or four books at a time, Crump is now writing a series of novels about the dynamics of race relations in the South.
"I truly have a passion for the state, which is why I won't go," she says. "There's no telling where God will have me go next, but I won't go, yet.
Previous Comments
ID

132906

Comment

Could someone get me some help against domestic violence Please bwaremomjsm@yahoo.com

Author

bware

Date

2008-08-07T09:49:58-06:00
ID

132908

Comment

bware, I'm not sure what kind of help you're looking for. There are lots of resources listed on the Help for Domestic Abuse Jackpedia page. If you're life's being threatened and you need immediate help, call 911. (I've e-mailed this info).

Author

Ronni_Mott

Date

2008-08-07T10:37:03-06:00
ID

132909

Comment

CCI's Battered Women's Shelter Hotline 601-366-0222 Call and tell them you need immediate shelter. If they have a bed they will admit you today. (I tried to email and I couldn't get it through)

Author

Lori G

Date

2008-08-07T10:52:20-06:00
ID

132910

Comment

Thats a number I have not tried yet but I will. I don't know why your email won't come thru. I can't open the Help for Domestic Abuse Jackpedia page either. GOD BLESS YOU Betty

Author

bware

Date

2008-08-07T11:26:39-06:00
ID

132918

Comment

bware, did you get through? try to post back and let us know

Author

Izzy

Date

2008-08-07T18:14:19-06:00
ID

132922

Comment

I'm assuming the email thing had something to do with my work filter. I am at home now and will try emailing to follow up. Please get back and tell me if you got the help you need. If they were full there is a few more I've got that I can call.

Author

Lori G

Date

2008-08-07T20:54:47-06:00
ID

132924

Comment

I am living in a garage in Texas right now with my beagle pup. I have been living in my car and running around Ms. trying to stay away from my husband. all the shelters that I have called in Ms are full. The one in Vicksburg said they had 2 beds left but they had to save them for their local people. I go to court Aug 25 I think. The last time I drove over there to court, My husbands lawyer got it postponed, He might do the same again. I do not have gas money to be going 500 miles there and then 500 miles back all for nothing. Pray for me thanks Betty

Author

bware

Date

2008-08-08T08:24:16-06:00
ID

132925

Comment

Due to court being in Texas, you might have better luck if you call a national line that can give you information on this. Beyond that, the best thing you can do is call a shelter that has a legal clinic that provides free aid to battered women. This way you can have a lawyer and put a restraining order in place. National Domestic Violence Hotline 800-799-7233 (800-799-SAFE) National Resource Center on Domestic Violence 800-537-2238 Mississippi Coalition Against Domestic Violence 601-981-9196 Texas Council on Family Violence 512-794-1133 I called the Catholic Charities Shelter (The 601-366-0222) and they said to have you call them. They also have a legal clinic that can help you with a restraining order. I have no idea if you called and told them you were a Texas resident. I haven't done social work in this area, so I'm a little behind in admission policies. My advice to you would be to call and say you have been living in Mississippi and plan to stay here but that you only have COURT in Texas. I'm not saying LIE, I'm just saying there is a way to get services that doesn't necessarily mean telling them you live in Texas. If you've been living in your car in Mississippi...you LIVE IN MISSISSIPPI. There is difficulty with things crossing state lines in regards to legal issues. BUT, you should be able to get a restraining order in this state. Email me at lorirulestheworld@gmail.com I do pray that you are currently safe.

Author

Lori G

Date

2008-08-08T08:57:58-06:00
More like this story
More stories by this author