Recent Stories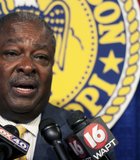 City & County
Jackson Mayor Harvey Johnson Jr. delivered his final State of the City address today, May 29, 2013. The transcript follows.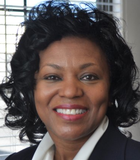 City & County
Mayoral candidate Chokwe Lumumba gets what is perhaps the most coveted endorsement going into the Democratic primary runoff.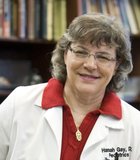 City & County
TIME named HIV specialist Dr. Hannah Gay, UMMC associate professor of pediatrics, to the 2013 TIME 100, the magazine's annual list of the 100 most influential people in the world.
City & County
Jackson Mayor Harvey Johnson Jr. is asking Jacksonians to remember Det. Eric Smith at noon today.
City & County
The second deceased individual identified as Jeremy Powell.
Politics
Text of the Democratic response to the State of the State, as delivered by Rep. Bryant Clark, D-Pickens.
Business
The Greater Jackson Chamber Partnership's Vision 2022 planners have compiled a list of specific goals, actions and strategies for a long-range plan for Jackson.
Secretary of State's office will use survey results for Voter ID outreach.
City & County
The Jackson Police Department released the names of two men wanted in the robbery of Swell-o-phonic in Fondren last week.
City & County
William Kirk Montgomery, 23, from Puckett, and Jonathan K. Gaskamp, 20, from Brandon, pleaded guilty today.