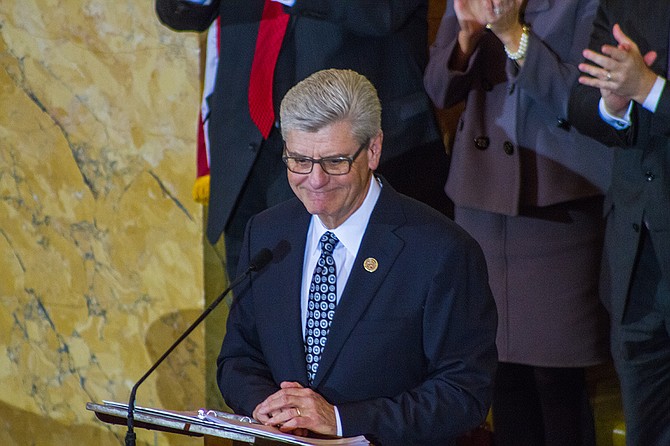 Gov. Phil Bryant outlined his wish list for Mississippi on Tuesday, Jan. 9, during his State of the State address. He wants fewer government regulations on businesses and said he plans to move the Department of Public Safety headquarters to Rankin County.
Stories this photo appears in: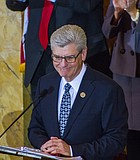 Education
The governor made sure to mention President Donald Trump's visit to Jackson in his "State of the State" address on Tuesday, Jan. 9.