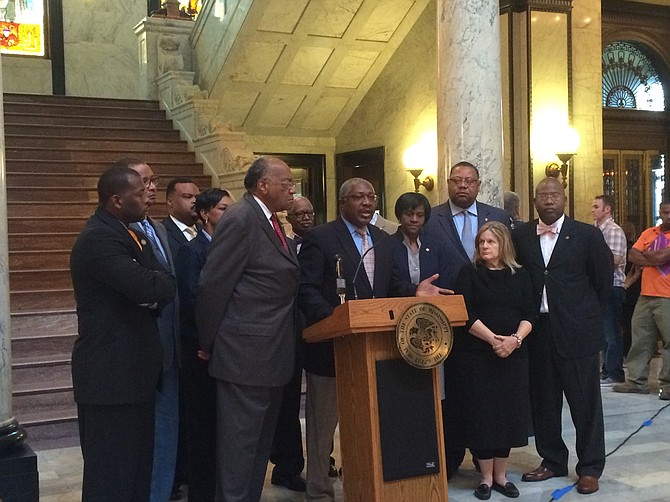 A group of Mississippi Senate Democrats called on the legislative leadership to suspend the rules and bring back a bill that would create a commission to design a new state flag on April 1. But the Legislature has taken no action to change the flag this session.
Stories this photo appears in: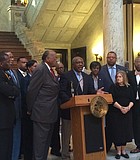 Civil Rights
From ballot initiatives to rallies, the Mississippi state flag has gained a lot of attention lately in-state and then nationally following the shootings in Charleston, S.C., a debate exacerbated by ...