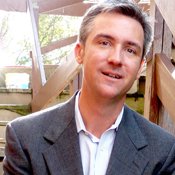 Ward 1 Councilman Quentin Whitwell asked the City Council to extend a moratorium on dividing up property in the Eastover neighborhood.
Stories this photo appears in:
Development
Developers eyeing properties in the Eastover neighborhood will not be able to purchase land and divide it up into smaller parcels. City Council members voted this morning to extend a ...
Read the proposed ordinance here.
Jackson City Council members agonized over how to classify newly annexed city property during a lengthy zoning meeting yesterday.
Ward 1 Councilman Quentin Whitwell is trying to orchestrate a deal between downtown food suppliers and advocates of a new city ordinance that will allow restaurants to bring food to ...
Quentin Whitwell will take his seat as Ward 1 Jackson city councilman after winning the majority of votes in yesterday's special election.
Books
Quentin Whitwell, 37, is a local political advisor and the go-to guy for many campaigns in the state. He co-founded the largely Republican government-relations firm The Talon Group in 2004, ...