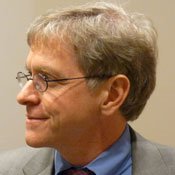 Stories this photo appears in:
State
Opponents say Mississippi officials stacked the deck in favor of offshore natural gas drilling when they wrote rules to allow it.
Business
A recent U.S. 5th Circuit Court of Appeals decision could undermine Gulf Coast resident's efforts to hold oil companies responsible for causing global warming and contributing to Hurricane Katrina's damage.
Business
The Mississippi Public Service Commission began the second phase of hearings this week to determine the need for a proposed $2.4 billion coal plant in Kemper County.