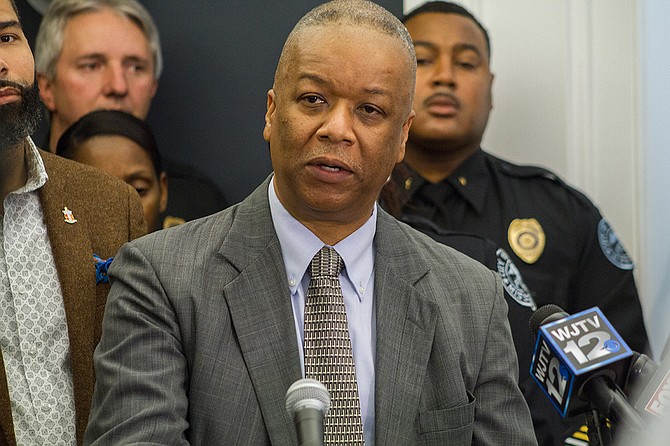 JACKSON, Miss. (AP) — A police officer in Mississippi's capital city is on paid leave as officials investigate whether he unfairly attacked a teen.
Jackson Police Chief Anthony Moore tells local media Tuesday that the department has launched an internal investigation into the incident early Monday.
Moore says reports on the traffic stop conflict but says the department doesn't condone illegal behavior and will discipline the officer for any violations.
The chief made the announcement after parents complained that the unnamed officer pulled John Knight III out of his car, punched him and put a gun to his head without provocation.
Knight was released without charges. His father posted images of his son's cuts and scrapes on Facebook
Jackson Mayor Chokwe Antar Lumumba says he spoke with Knight's father and is deeply troubled.
Copyright Associated Press. All rights reserved. This material may not be published, broadcast, rewritten, or redistributed.