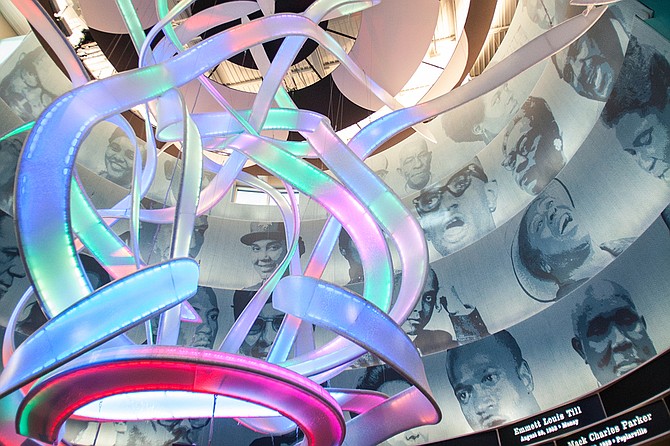 Mississippi turns 200 this year, and to celebrate the state's bicentennial, a lot is going on in downtown Jackson on Saturday, Dec. 9.
2 Museums Opening Day Ceremony
222 North Street
11:30 a.m. to 1 p.m.
Gates open: 9 a.m.
The public is welcome to attend the opening ceremony, but visitors wanting to see the museums must have tickets already from registering in advance. Seating is available in the plaza on a first-come, first-serve basis. (Note: Donald Trump will not appear on stage at the opening ceremony.)
Parking:
All parking for Opening Day ceremonies and ticketed museum tours will be at the Mississippi State Fairgrounds. Street parking is available only outside of a two-block radius surrounding the museums. Use Greymont Street at the High Street exit to enter the fairgrounds. North, Amite, Mississippi and Jefferson streets will be closed to traffic. Handicap parking is available at the fairgrounds. A parking map is available at twomuseumsopening.com.
Shuttles from the fairgrounds parking areas to the public entrance at North and College streets will be operating throughout the day for all guests. Shuttles will also return you to the fairgrounds parking lot.
Entrance to the museum complex:
The public entrance for the opening ceremony will be at North and College. At the conclusion of the ribbon-cutting, an entrance at North and Amite streets will also open. Visitors may bring small purses, strollers and diaper bags into the complex. Backpacks, large bags, umbrellas, chairs, pets, weapons and sticks are not allowed.
Mississippi Mile
Capitol Street (from State Street to Lamar Street)
11 a.m. to 5 p.m.
Lots of local businesses and groups will line up along Capitol Street on Saturday. The Mississippi Mile will include an open-air photo gallery and a beer garden. Several downtown restaurants will be open, as well as several other museums like the Old Capitol, the Capitol and the Smith Robertson Museum.
Mississippi2 Celebration
Iron Horse Grille
320 W. Pearl Street
1 to 4 p.m.
Mississippi2, a coalition of grassroots organizations and activists, is hosting a unity event at the Iron Horse Grille that will include Jacquie Amos, field director of the Democratic Party of the State of Mississippi, with more to be announced.
Read more coverage of the two new museums, as well as about the controversy around Donald Trump's attendance at jfp.ms/2museums. All above information taken from press releases from the Mississippi Department of Archives and the JFP Events Calendar.
More like this story
More stories by this author