January 24, 2013
| 1 comment
By R.L. Nave
Obviously, people weren't paying attention when, right after the reelection of Barack Obama to a second term, Mississippi asked for permission to secede from the Union.
(Again.)
Or whenever Gov. Phil Bryant says he doesn't want anything to do with the Obamacare -- which extends to a state health-care exchange that's been in the works since before Bryant took office.
Clearly, people thought Mississippi was kidding last week when Bryant called on state lawmakers to resist any new federal gun regulations.
And today, at the urging of Republicans, the House even passed a bill that lets the Department of Public Safety ignore companies who try to levy fines on Mississippi residents who get out-of-state photo traffic tickets.
So Reps. Jeff Smith and Gary Chism, both Republicans from Columbus, have a bill that make it clear once and for all:
Hey, federal government, leave us alone!
Their HB 490 clarifies that "protected rights under state sovereignty may not be infringed upon by federal action(s)." The provisions of the act include:
TO ASSERT THE SOVEREIGNTY OF THE STATE UNDER THE MISSISSIPPI CONSTITUTION OF 1890
TO PROHIBIT THE INFRINGEMENT OF THE CONSTITUTIONALLY PROTECTED RIGHTS OF THE STATE OF MISSISSIPPI, OR ITS PEOPLE BY MEANS OF ANY FEDERAL STATUTE, MANDATE, EXECUTIVE ORDER, JUDICIAL DECISION OR OTHER ACTION DEEMED BY THE STATE TO BE UNCONSTITUTIONAL
TO CREATE THE JOINT LEGISLATIVE COMMITTEE ON THE NEUTRALIZATION OF FEDERAL LAW
TO PROVIDE FOR THE MEMBERSHIP AND DUTIES OF THE COMMITTEE; AND FOR RELATED PURPOSES.
That Chism and Smith look like a couple of extras out of Django Unchained isn't the only reason their bill has been making the Internet sad all day. It's also because invoking the word sovereignty tends to give thinking Mississippians chills. As Smith and Chism are no doubt fully aware, the Mississippi State Sovereignty Commission was a clandestine organization the Legislation created to spy on Mississippi's citizens involved with the Civil Rights Movement.
For now, HB 490 fate rests with Constitution Committee Chairman Scott Delano, R-Biloxi. We'll see if it has legs.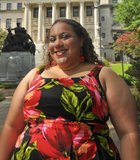 City & County
As we move forward as a city and a state, it's time we discussed the difference between blame and accountability.