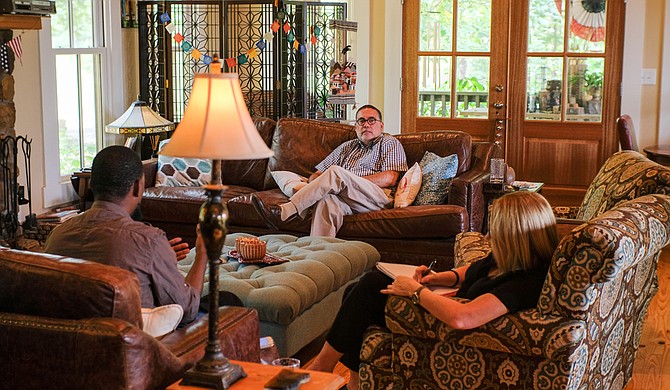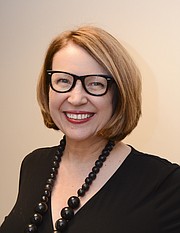 As perhaps the most important Election Day in our lifetime looms on Tuesday, Nov. 6, I'm not going to tell you how you should vote. Instead, I want to talk about you in an intimate, personal, honest way to reveal a secret that would irritate the hell out of people who hate me and my newspaper for our truth-telling. That is, you are not who they think you are.
I've had a lot of time to bang my head in frustration, cry over the latest hate attack and think over recent weeks as I've been recovering from breast-cancer surgery. I've thought a lot about the last 16 years of my life since I returned home to a state I had fled with disgust in 1983; about the newspaper we started against any sane person's better judgment; and about the people who read and respond to this publication. While many Mississippi "leaders," Republican and Democratic, have made me crazy over these years, the hope and the impetus for keeping this going against a status quo that would love for us to fail have come from you folks, regardless of political party.
I don't mean it in a silly Hallmark way when I say y'all surprised and shocked me—in a good way. Sure, I knew that media always treated Mississippians like the stereotype—keep it simple, talk down to us, don't bother with complicated ideas—because we've been considered hopeless since our founders stole Choctaw land and turned us into a cotton outpost on the backs of slaves. It's what the nation thinks about Mississippi, and over the years, little has dispelled the self-perpetuating notion, certainly in local, state or national media. The cycles of bigotry and intolerance our leaders keep spinning means many smart young Mississippians leave, and too many good people left feel hopeless or disempowered. This scam only benefits the corrupt who profit from our state being stuck in this dark place.
Our idea was to talk up to you, to believe Mississippi and her people could be better then the sum of our horrendous history—that you could see past blind partisanship and attempts to get bigoted votes to help enrich people other than yourselves. So we treated you that way since the first issue. We assumed you could wear your big-kid-drawers and face the facts of brutal history that has kept us on the bottom, that you could draw empathetic parallels between how you and others were treated, to feel compassion you might not hear in the church pews in this state—a place where too much hatred and hypocrisy has lived.
Honestly, I initially thought we were in for constant harassment from rednecks in the hinterlands of our state. I thought we'd get truckloads of hate mail and angry phone calls. I knew there were many good people afraid to speak out, but I didn't see fully what we were tapping into. Over the years, we've dealt with hatefulness, but almost to a person, it's come from affluent old-boys-clubbers (many part of what I named the North Jackson Angry Men's Club in our early years) who believed they could bark a couple of times, and we would tuck tail and yelp back to the house. The rest who disparage us usually do it because we know stuff about them they'd rather no one find out or believe.
But YOU, over all, are not this. From month one, Democrats, Republicans, evangelicals started walking up to me in the Jitney 14 and whispering about how you were raised to hate black people, about how the word "Democrat" was a replacement for the n-word in your circles. I remember a pretty blonde 20-something grabbing my arm in Banner Hall just months after we launched, pulling me to the side and tearfully telling me that she had never believed she could be anything other than a conservative Republican. Then she told me stories of the racism she grew up around.
"I grew up around racism, too," I told her. "We can choose to be different kinds of Mississippians." She hugged me.
I also remember the west Jackson barber shop where I distributed papers, where the black owners lectured me about featuring a gay man because "we don't believe in that here." I also remember one of the same people telling me years later that he was wrong to judge others for who they love, and I'll never forget the Jackson City Council voting unanimously for a resolution against Gov. Phil Bryant's hateful HB 1523, which black legislators had stood in the Capitol and called the "new Jim Crow."
Many of you are conservative in one way or another, and still tell me you disapprove of bashing of the poor and of immigrants—now coming to a horrendous head in the "caravan" hysteria that Donald Trump and GOP leaders are pushing, combining bigotry toward asylum seekers and anti-Semitism—and you are heartbroken when Mississippians sound and act like they did when we were kids in the 1960s. 
 A prominent conservative white pastor told me one night, "It would upset many in my congregation, but I love your newspaper. I don't agree with everything in it, but you care about Mississippi and do good journalism. Keep it up." I have many emails and letters from other conservatives saying much the same thing; there are good people of all ideologies.
I also have a massive collection of messages from women who've told me about being raped, silenced, belittled and harassed, including by politicians and media figures who benefit from local political advertising. Heck, a Democrat who knew one candidate had assaulted me at a party (with his tongue) called me vicious names in public for endorsing that Mr. Tongue's opponent. Another prominent ex-elected official told me with shame he had believed that Frank Melton assaulted boys but voted for him for mayor anyway.
I've listened to probably thousands of you over the years witness about your compassion, your regret, your shame and your desire for Mississippi to be the place that bad people have never allowed it to be due to their own bigotry, greed or timidity.
It's daunting sometimes because of who some I've trusted reveal themselves to actually be, but I believe in Mississippi's potential more than ever. JFP readers, overall, are compassionate people who care about others regardless of skin color, nationality, political leaning or bank balance. You have transcended your upbringing and are ready to lead our state to higher ground. Blind partisanship and lies about caravans and pre-existing conditions sicken you as much as they do us.
I know all of you can vote to reject the politics of destruction and bigotry on Election Day; at this point, it's about math (and ensuring honest elections). You don't want to return to the white-supremacist madness of our childhoods, and you can see which incumbents are trying to keep us there and which choices can show the world Mississippi has grown and changed for the better, while throwing a wrench into the rising fascism in our nation.
Readers, in your vast diversity and capacity to change Mississippi, you are this state's best-kept secret. Show the world on Election Day who we really are. Please seize the moment and help save our nation and Mississippi. No one else will do it for us.
Donna Ladd is the founding editor-in-chief of the Jackson Free Press and a freelance writer for The Guardian on race and crime prevention. Visit her blog at donnaladd.com and follow her on Twitter at @donnerkay.
If you experience any issues at polling places, including wait times or registration problems, the Jackson Free Press wants to hear from you. We partnered with ProPublica's Electionland to gather tips on Nov. 6. To participate, you can text the word VOTE to 81380, send a message on WhatsApp +1 (850) 909-8683, use Facebook Messenger or send a tweet to @Electionland. You can also call our newsroom directly (601) 362-6121.
Support our reporting -- Become a JFP VIP.
The news business has changed dramatically in the past year, and we need your help more than ever to keep bringing you important stories about Jackson and the Metro. Become a JFP VIP with an annual membership or you can Sign up as a monthly supporter. Thanks for anything you can do to empower our journalism!