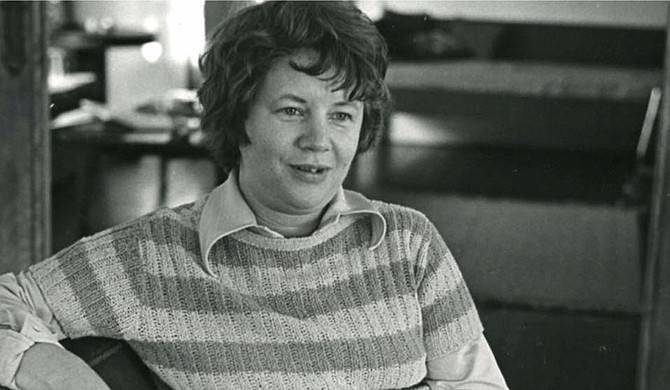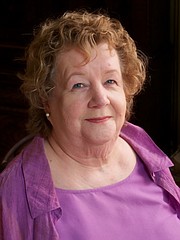 A white woman from an old Jackson family of influence and means, Winifred Green grew up in the segregated security of white privilege in the Belhaven community during the 1940s and '50s. It was her birthright. She might have lived the charmed life forever. Instead, she defied her family and the conventions of a closed society to fight for justice and equality and the right to a decent education for people who were denied them just because they had been born with the wrong color skin. She became an out-front white civil rights worker in this state in 1962, when white native Mississippians didn't dare do such a thing.
Winifred, my long-time friend, went to Boston as a youth delegate to an Episcopal conference, where she interacted with with young black people who had had the fortune of a good education, unlike what was happening in her segregated home state.
"It was revolutionary. I knew somebody had not been telling me the truth," she said to a University of Southern Mississippi oral historian. It changed her life and her attitudes toward black people. "It was revolutionary. I knew somebody had not been telling me the truth."
After she graduated from Millsaps College in 1963, she and several white men worked together to create Mississippians for Public Education to fight the very real threat that the state Legislature was going to close public schools here rather than follow the Brown v. Board of Education decision and integrate them.
Winifred met Marian Wright Edelman, a young, black civil rights attorney who was also a 1964 Freedom Summer volunteer in Mississippi. They became lifelong friends who both dedicated their lives to help black families and their children gain access to a good education and opportunities to escape poverty.
One who was not around here 50 or 60 years ago may find it hard to imagine the courage that took or the losses Winifred endured. She was a pariah to family and friends for many years. Anyone who questions the commitment of a white Southerner to the cause of civil rights need look no further than the life and work of Winifred Green.
Winifred was on the front lines early, and she was there till the end—helping, giving, creating, organizing and working. Young people, women and education have always been the heart and soul of her work. In recent years, she founded and coordinated the Unita Blackwell Young Women's Leadership Institute held at Tougaloo College each summer. It is an exciting program, now in its 11th year, that teaches young women in grades 8 through 12 the leadership skills and human-rights principles necessary to become productive, caring adults. No one understood those things better than Winifred Green.
Winifred died last week at the age of 78. She was in her early 20s when she began her fight for justice and equality for others. She never gave it up, and she never gave up the belief that educated, empowered young people were our best hope. Her legacy is her inspiration to us all.
Winfred loved life and lived it to the fullest. She loved her friends and her libations—preferably together. She adored jazz, her cats and the New Orleans Saints.
Writer and author JoAnne Prichard Morris co-wrote Unita Blackwell's memoir, "Barefootin': Life Lessons from the Road to Freedom," about the Mississippi freedom fighter's inspiring life.
Support our reporting -- Follow the MFP.