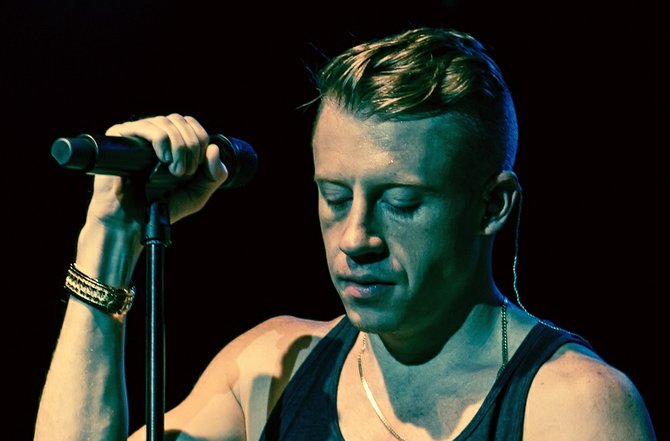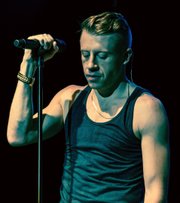 Now is a great time to be a musician. It's easier than ever for the average waiter-by-day, songwriter-by-night such as myself to build an audience, advertise new releases and find affordable ways to record. An almost innumerable amount of music came out last year, a fact that the 56th annual Grammy Awards should have celebrated last month.
While I won't blame anyone for reporting on Lorde's impression of a coked-out Wednesday Addams or appreciating the enormity of Pharrell's Canadian Mountie hat, I think the strangest part of the whole night has gone mostly overlooked.
We all know that, theoretically, the Grammy Awards display the best in music, but this year the award show seemed more homogenized than ever. I don't need to say that it's a popularity contest because that's obvious, and it makes perfect sense for the judges to consider record sales and reviews when choosing between many well-liked nominees. The issue that I have is that, for the most part, any artist who won a single category was nearly guaranteed to win several more. Perhaps the awards committee just enjoys the slapstick comedy of a performer fumbling a mountain of awards.
I'm certainly not suggesting that we should limit the number of awards that a performer is eligible to win. If someone manages to nab a nomination in every category under the sun, then he or she probably deserves at least a few of those accolades. However, it doesn't take brilliant observational skills to notice when rap collaborators Macklemore and Ryan Lewis walked away with "Best New Artist," "Best Rap Performance," "Best Rap Song" and "Best Rap Album," the deck may have been stacked in their favor.
In fact, the night was made up of similar one-sided success stories: Daft Punk won "Record of the Year," "Album of the Year," "Best Pop Duo/Group Performance," "Best Engineered Album, Non-Classical" and "Best Dance/Electronica Album;" Justin Timberlake pulled "Best R&B Song," "Best Rap/Sung Collaboration" and "Best Music Video;" and Lorde took home "Song of the Year" and "Best Pop Solo Performance."
I don't mention this in order to argue over which performers did or did not earn their awards. Even as much as I dislike Lorde's music, I acknowledge that her Taylor Swift-does-goth style gained quite a backing in the last year. Rather, I'm left to wonder, did we leave the reins in the right hands?
For those unfamiliar with the Grammy voting process, it's a fairly simple one. Prior to the first voting round, members of the Recording Academy and major record companies submit artists and releases, and these submissions are used to create the first-round ballots. The voting members then mark the ballot in up to 20 categories in their areas of expertise and in the General Fields of "Record of the Year," "Album of the Year," "Song of the Year," and "Best New Artist." After the five finalists are determined, Recording Academy members vote again to choose the top winners.
Note the immediate concern in the first tier of that process. Major music providers like "The Big Three"—Warner Music Group, Universal Music Group and Sony Music Entertainment—are colossal corporate entities, each of which owns hundreds of branch labels. Just as with any massive organization, these music groups are limited in their connection with the average consumer. As a result, none of us actually know the American consensus. Do we really think that "Get Lucky" and "Royals" were, respectively, the best record and song to come out of 2013? If we're honest, do we really know the difference between those two categories?
Understandably yet ironically, the Grammys would become a bit anarchic if the Recording Academy chose to allow a completely democratic voting process. Plenty of music fans are fiercely loyal and extremely vocal. I'd hate to watch a Grammy Awards dominated entirely by teenage girls' tastes. It does seem reasonable, though, to allow some level of public power in the nomination round.
As it stands, the same few companies that command virtually every airwave on the radio and television also nominate artists for the Grammys, and then use the awards to increase specific artists' sales. That's not unreasonable, of course. Business is business.
But, just as simply, music is music, and it shouldn't be reduced for easy sales. More than ever, it's obvious that the Grammy Awards could benefit from a pair—or a few hundred million pairs—of fresh eyes.
More stories by this author
Support our reporting -- Become a JFP VIP.
The news business has changed dramatically in the past two years, and we need your help more than ever to keep bringing you important stories about Jackson and the Metro. Become a JFP VIP with an annual membership or you can Sign up as a monthly supporter. Thanks for anything you can do to empower our journalism!