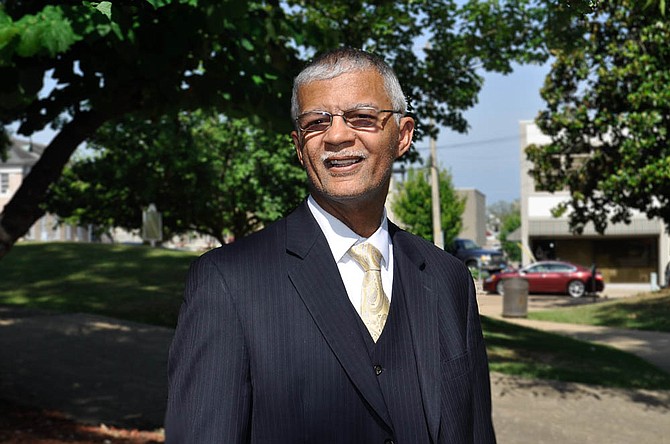 In the aftermath of a string of extrajudicial killings, including Michael Brown in Ferguson and Eric Garner in New York, advocates in Jackson want to charter a commission to protect and facilitate more equitable social relations.
A partnership between the Malcolm X Grassroots Movement and Cooperation Jackson, which emphasizes cooperatives, the campaign's organizers want to continue the vision of late Jackson Mayor Chokwe Lumumba. When Lumumba was a city councilman, he introduced a human rights proclamation and successfully pushed for an anti-racial profiling ordinance. As mayor, Lumumba wanted to implement a human-rights commission, but he died eight months into his term.
Adofo Minka, an organizer with Cooperation Jackson, said the deaths this year of men like Brown and Garner—both of whom died at the hands of police officers whom grand juries ultimately cleared of criminal wrongdoing—underscore the need for a body that holds police departments accountable.
"It's an attempt by a group of organizations to be proactive to prevent those things that happened in other places from happening in Jackson," Minka said.
Minka points to the officer-involved shooting earlier this week of Terrance Jordan, 31, who Jackson police say was in a stolen car and attempted to pull out a gun during the traffic stop.
"Officers then approached the vehicle and noticed that there was a weapon that's been described as a .38-caliber revolver, possibly, and ordered the driver to show his hands," Chief Lee Vance told WAPT after the shooting. "The driver did not comply. One of the officers saw that this individual was trying to go for the gun or pull the gun on them. He fired one shot, striking the individual in the neck."
As of yesterday, Jordan was in critical but stable condition. Minka believes it's the kind of incident that needs an independent review. Information from organizers states their desire to create a police-review board, an elected body that would "monitor, subpoena and indict police officers for gross misconduct and constitutional and human rights abuses."
At a special meeting of the Jackson City Council this afternoon, called to vote on whether to rename Battlefield Park in west Jackson in Lumumba's honor, campaign organizers will ask to place the development of a charter and human-rights commission on an upcoming city council agenda. Minka said developing the charter and commission, which would be a grassroots process, could take up to a year.
More stories by this author
Support our reporting -- Follow the MFP.