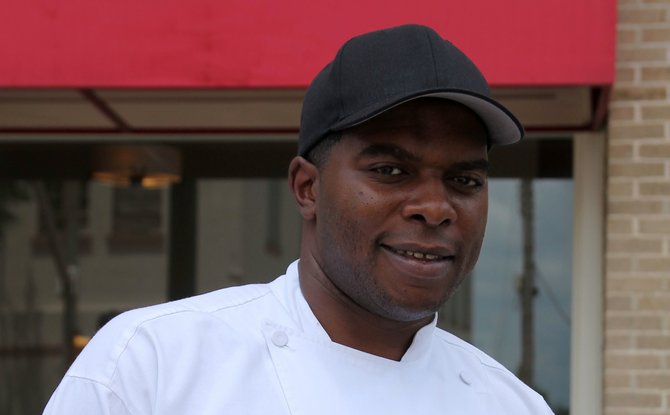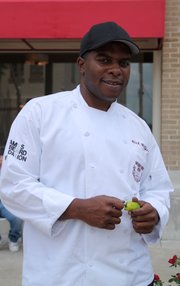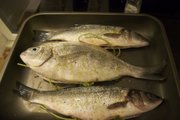 Seafood is always going to have a place on Mississippi tables, but in the wake of the BP oil spill and other environmental disasters, water quality in the Gulf has become a matter of concern. While I have no reason to doubt the safety of seafood sold in the state, seafood is obviously more expensive than it's ever been, and its availability is more limited.
Some time ago, I was discussing buffalo fish, and said that buffalo should stand out more than sea bass or halibut when it comes to seafood. (Most all fish, crustaceans and mollusks—fresh or salt water—are usually listed as seafood on menus.) We were raised on Mississippi fish, that's what we're used to, and we need to talk about that more—especially now that we've begun to realize the importance of local markets not only for economic purposes, but also for the quality of the foods themselves. Why should we bring in food from other states and countries that we can raise or catch here in Mississippi? When it comes to fish, the answer is complicated.
At one time you could buy all kinds of native fresh-water fish in local markets or from local fishermen. But when it became obvious that our natural resources needed to be better cared for, the people in charge of fish and wildlife conservation promoted laws to manage and protect a number of fish species.
There has always been a concern that the most popular game fish such as bream, bass and crappie might become fewer in numbers if they were sold as food fish.
Catfish were included in the category of fish that could be sold at the request of the early fish farmers. The more common species of catfish (blue, channel and flathead) are found in large numbers in most all bodies of water throughout the state. Game and fish people do not consider them harmed by being sold commercially. So-called "trash" or "rough" fish such as buffalo or gar can be sold commercially because their market value is so low.
Another reason the powers-that-be have limited the commercial availability of game fish is because the state wants and needs to sell fishing licenses. The sales of these licenses, like those for hunting, help support the state's ability to monitor and care for wildlife habitat. Another reason—one that is equally as compelling to me—is that on rivers, lakes and reservoirs all over Mississippi, you'll find thousands of small business owners who make living selling bait and tackle (not to mention hats, mosquito repellent, and lunches and breakfasts) to fishermen.
A lot of these rural businesses, which have a hard enough time getting by as it is, might be seriously hurt if people could just go to the store and buy a mess of crappie. If these stores, so characteristic of the Southern landscape, were to disappear, Mississippi would be a much poorer place for it on many levels.
Most fishermen like to catch bass and crappie, but I'm a big fan of bream. Having just come back from the pond in Crystal Springs, I was looking for a quick and easy recipe, and this seemed to fit the bill. I say "seemed" because this recipe, Asian Bream, Sticky Rice and Tossed Greens, is a version of my grandmother's "15-minute" recipe. Hmmm. This meal took me more like an hour total, probably due to the fair amount of preparation required, and I had to clean the fish.
Asian Bream, Sticky Rice and Tossed Greens
Bream Fish and Sauce:
4 small whole Bream
1 ounce fresh ginger
2 cloves garlic
1 stick lemongrass
1 bunch coriander (my favorite with this dish)
1 fresh red chili
2 spring onions (perfect this time of the year)
3 tablespoons soy sauce
1 tablespoons fish sauce
sesame oil
2 limes
Rice:
Basmati rice
1 can coconut milk
1 container basmati rice
Greens:
3 heads broccoli
1 dozen Brussels sprouts, cut in half
12 ounces sugar snap beans
1 lime
To begin, boil water in a kettle, line a roasting tin with enough foil to create a parcel and have pans ready.
For the bream, score the fish five times on each side and place in the roasting tin. Pour in six ounces of boiling water, and bring together the foil to make a tent. Bake for 10 minutes at 350 degrees.
Peel the ginger, garlic, lemongrass and spring onion, and roughly chop. Put the stalks and all the ingredients into a food processor. Add the soy sauce, fish sauce, one teaspoon sesame oil, and squeezed lime juice, and pulse until roughly chopped. Place in a bowl.
For the rice, pour the coconut milk into a second pan, then refill the milk tin with basmati rice and add to the pan. Finally, fill the tin with boiling water and add that. Add a pinch of salt. Bring the mixture to the boil and then simmer for 10 minutes before turning off the heat.
Trim the broccoli, halve the Brussels sprouts and trim the sugar snaps. Put the vegetables in a saucepan with a small amount of boiling water. Cook for two minutes, then drain and toss with one tablespoon of sesame oil and the juice of one lime. Season to taste with soy sauce.
Serve the greens and fish over rice with the sauce spooned over (plus some fish juices). Sprinkle with the coriander leaves.
Support our reporting -- Follow the MFP.