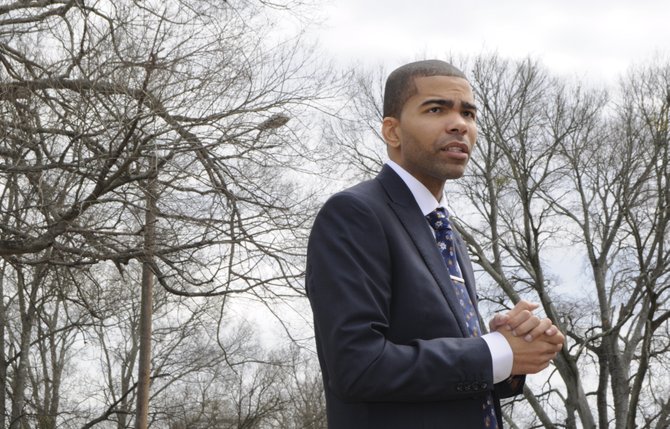 The special election to replace Mayor Chokwe Lumumba after his untimely passing—just eight months into his term—has been one of the most remarkable Jackson mayoral races in our memory. Perhaps because they're unfettered from the need to run a long campaign and face the prospect of hundreds of thousands of dollars to be competitive, we've seen the most impressive field of candidates for mayor since the JFP first published in 2002.
That said, the compressed campaign schedule has meant a lot of work for the JFP staff—knowing that we wouldn't have long to research each candidate, a service we believe is important for our readers, we set up and recorded personal endorsement interviews with seven of them, which you can see at jfp.ms/jxnmayor_video in their entirety, in order to add to your resources for making your decision. Other candidates were sent a detailed questionnaire; we are adding answers to that link if and as they return them.
This wide field of candidates made our decision a tough one. We've got youthful candidates, experienced candidates and some serious community leaders who might not otherwise have been interested in running a full-season campaign.
Looking back, we realized that this endorsement represents the first time we have ever endorsed a candidate for Jackson mayor other than former Mayor Harvey Johnson Jr. In his endorsement interview this week, we were reminded again of his knowledge of city administration and his character as a leader. If Johnson isn't elected mayor, we sincerely hope that whoever is elected will reach out to him for advice and guidance.
One of Johnson's most poignant comments this cycle was one that connects the dots that a "senior statesman" tends to see from a higher vantage point—the need to use the Jackson bully pulpit to convince the State of Mississippi to expand Medicaid. Expansion would offer a double benefit—it would help Jackson cover many of its citizens and increase revenues and growth in our already vital health-care sector.
This cycle also brought us innovative thinking in the form of Councilman Melvin Priester Jr.'s candidacy; Mr. Priester clearly has a strong future in Jackson—and, perhaps Mississippi—politics. (An endorsement from U.S. Rep. Bennie Thompson doesn't hurt.) We're pleased to hear him hit hard on the idea of citizen-first development efforts and his focus on technology—predictive policing, crowdsourcing, business incubation—for solving pressing problems. We've long called for the forward-thinking approach to economic development that he articulates—build your city for its citizens and the tourists will come; not the other way around.
If Priester doesn't win this seat, we know he will keep fighting for these principles and continuing to push Jackson to innovate from his first-term seat on the City Council, because these things are clearly in his DNA.
Councilman Tony Yarber is a formidable candidate—a success story on the council and a powerful, personable leader with good ideas about bringing more accountability and transparency to city government and development. He has strong opinions on who needs to stay and who needs to go; if he's not elected mayor, we will rely on him to remain a force for Jackson's future.
Councilwoman Margaret Barrett-Simon's service to Jackson is unquestioned, and we admire her skills at getting to the heart of the problem and bringing people together over the solutions. She rightly points out that her ward has experienced a great deal of development and that she's represented a diverse ward for a long time. If she isn't elected mayor, we hope she'll continue her service on the council as a clear voice of reason and a determined advocate for progress.
Sen. John Horhn is clearly an advocate for Jackson and already a major driver of success for the capital city. We like his idea that we need to find workable solutions to get past state and federal gridlock to get grants and dollars flowing to the capital city. His connections, solutions orientation and ability to "cross the aisle" would serve Jackson residents if he's mayor, and will hopefully continue to serve us if he remains a state senator.
We discussed attorney Regina Quinn a great deal in coming to our decision; we like Ms. Quinn's no-nonsense leadership style, her fresh take on women's economic status (we agree that this is an overlooked and under-appreciated solution to Jackson's economic future) and her real-world experiences; she's handled both challenges and successes. If she isn't elected mayor, we sincerely hope that the new mayor will reach our to Ms. Quinn as a key adviser—we believe she could prove an extremely valuable asset to City Hall.
In reaching our decision to endorse Chokwe Antar Lumumba, a phrase we kept returning to was "the will of the people." What his father brought to Jackson in his short time as mayor is hard to quantify—but "hope," "pride" and "unity" are all words in the mix. We asked each mayoral candidate to tell us what they thought Mayor Lumumba was doing well and what they would change if elected; most of the candidates pointed to Lumumba's ability to bring diverse people of Jackson together and to create a sense of unity that was lacking. Most of the candidates—including his son—said they disagreed with some of his hiring and appointments. The Planning Department and Public Works Department came up frequently.
The fact that we lost Mayor Lumumba so early in his tenure certainly affected our view on this election. What we were interested in hearing from the candidates is how they would finish his term, and if they could provide continuity, accountability, strong leadership and maybe even inspiration.
When we interviewed Chokwe Antar Lumumba, we were struck by two strong themes. One, Mr. Lumumba appears to have been raised from an early age to appreciate and model his father's approach to leadership and decision-making. While only 31 years old, he exudes a discipline and quiet determination that people many years his senior haven't mastered. His articulation of a framework for a "unity, debate, unity" style of governance is something we appreciated.
Second, Mr. Lumumba clearly communicated differences with his father and a strong willingness to make his own decisions if he's elected mayor. He does represent a new generation of leadership—one firmly rooted in and respectful of tradition—and he affirms he will be his "own man" as mayor.
Most importantly, Mr. Lumumba has promised that he is committed to continuing his father's work in transforming Jackson for all of its citizens. After careful consideration—and recognizing that there is risk in any choice—we'd like to give him that chance. And if the citizens of Jackson agree, the JFP promises to watchdog closely to make sure he keeps that commitment.
Vote Chokwe Antar Lumumba on April 8, 2014.
More like this story
Support our reporting -- Become a JFP VIP.
The news business has changed dramatically in the past year, and we need your help more than ever to keep bringing you important stories about Jackson and the Metro. Become a JFP VIP with an annual membership or you can Sign up as a monthly supporter. Thanks for anything you can do to empower our journalism!