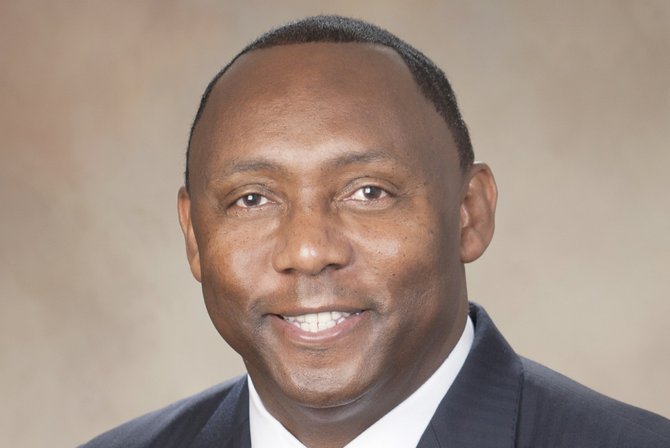 Columbus B. Hopper, a sociologist at Ole Miss, visited Mississippi State Penitentiary in 1962 to study the effects of the conjugal visits on inmate behavior. In talking to prisoners, Hopper found that most had a favorable view of conjugal visits, which they believed helped save marriages, keep families intact, prevent men from having sex with other men and boost morale.
"In this institution, I have seen less rioting, less homosexuality and an altogether different attitude in inmates in general," one single prisoner, who had been incarcerated at several prisons over the course of seven years, told Hopper.
Although its precise origins are unclear, Parchman was the first penal institution in the U.S. to permit conjugal visits. Parchman itself was converted from a plantation to a penal farm designated for African American men at the turn of the 20th century. Prison officials of the time believed that blacks had stronger sexual urges than whites and that allowing black prisoners to have sex from time to time would make them work harder during the week, wrote historian David M. Oshinsky in his 1997 book "Worse than Slavery: Parchman Farm and the Ordeal of Jim Crow Justice."
Over time, married white men—and, much later, married women—could also receive conjugal visits. Other states also followed Mississippi and implemented conjugal visit programs—called extended family visits in many states—even though debates swirl about whether the programs have real rehabilitative benefits. Now, Mississippi is one of six states, including California, Connecticut, New Mexico, New York and Washington, that allow conjugal visits.
The long, storied history of conjugal visitation in Mississippi will some come to an end, however. After legislators voiced complaints, Mississippi Department of Corrections Commissioner Christopher Epps announced Dec. 15 that the agency would discontinue the practice, citing budgetary reasons and the danger of children being born to single parents.
"There are costs associated with the staff's time, having to escort inmates to and from the visitation facility, supervising personal hygiene and keeping up the infrastructure of the facility. ... Then, even though we provide contraception, we have no idea how many women are getting pregnant only for the child to be raised by one parent," Epps said through a news release.
MDOC officials told the Jackson Free Press that a dollar amount associated orchestrating the visits is unavailable. Epps said that conjugal visits that have been scheduled through Feb. 1 would be allowed. MDOC's rules state that conjugal visits are open to minimum-security prisoners who must prove they are legally married.
Common-law and same-sex marriages are not eligible nor are inmates with HIV/AIDS or other sexually transmitted diseases. The prison provides soap, condoms, tissue, sheets, a pillowcase, face towel and a bath towel for the hour-long visit, and both the prisoner and their spouse are searched for contraband afterward.
Recent data show that offering conjugal visits benefits both prisoners and the overall prison population. In 2012, researchers writing in the American Journal of Criminal Justice found that states that have extended family-visitation programs experience significantly fewer incidents of sexual violence in their prisons. States that allowed conjugal visits had 57 incidents of sexual violence per 100,000 inmates compared to 226 incidents per 100,000 people in prison in states that lack conjugal visitation, the study found.
In a 50-state survey conducted in 2012, Yale Law School researchers called participation in such programs "a powerful incentive" for good behavior. "Allowing conjugal visitation may also decrease sexual violence within prisons. Family members and children who visit and are thus able to build and sustain more meaningful relationships with their incarcerated parent or family member may benefit tremendously. Indeed, more generally, the positive impact of visitation on visiting family and on inmates has been well documented," the Yale researchers wrote.
However, they also cautioned that in order to reap the full benefits, corrections policymakers have to invest the resources to keep the visitation programs going. It is unclear how much it costs MDOC to run the conjugal visit at Parchman.
In the last fiscal year, only 155 people of the more than 22,000 people under MDOC's supervision had weekly conjugal access.
"While both the extended family visitation and conjugal visit program involve a small percentage of inmates, the cost coupled with big-ticket items adds up," Epps said. "The benefits of the programs don't outweigh the cost in the overall budget."
More stories by this author
Support our reporting -- Follow the MFP.